How to be truly happy
The recent World Happiness Report ranks Kenya at number 119 globally out of 149 countries. According to the report, high levels of trust lead to happiness and increases resilience in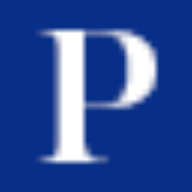 The recent World Happiness Report ranks Kenya at number 119 globally out of 149 countries. According to the report, high levels of trust lead to happiness and increases resilience in the face of a wide range of crisis, an indication that Finns have the highest level of trust globally since they are the happiest citizens in the whole world.
Poverty, conflicts, and the level of trust that citizens have in their government and institutions are some of the measurements of happiness that the report mentioned having considered during the research.
Regardless of the position your country is ranked in, you would want to be happy as an individual. Here are a few things you can try to be happier.
Be positive
Looking at the positive side of life in every situation is a sure way to find happiness in life. This does not mean that your world is entirely made up of all good things. Rather it has to do with how you respond even to negative situations. Try to live in the moment and be content and grateful for what you have instead of fixating on what you lack. With time, you will realise that you are happier.
Sky Girls unveils 'Paa- Born to fly' mini-series to empower teens
Social movement Sky Girls on Wednesday afternoon unveiled Paa- Born to fly, amini-series targeting teens. Written by Davina Leonard, produced by Enos Olik and with a soundtrack fromKenyan vocalist Emma Cheruto, the teen drama explores the lives of teenagers toencourage them to make positive cho…
Meaning
Meaning is an essential component in life because it will always help you focus your attention on the good things in life. Having a purpose to live and the satisfaction that comes with it increases your happiness.
Engagement
This is the act of doing things that you find happiness and satisfaction in. It is the opposite of being idle which is linked with creating room for negativity in the mind. If you want to create your world of happiness then engage yourself with things that you love and enjoy doing, it could be part-time or full-time.
READ ALSO: Yoga keeps you happy
Relationships
Reggae singer, Dennis Brown in his album "No man is an island" brings out the concept of brother and sisterhood. I find this song as the best way to show how relationships are greater ways to find happiness. Regardless of your circumstances, you will need or have somebody by your side. It could be a relative, colleague, school mate or friend but these relationships are components of happiness.
Accomplishment
The results of your work come with some pride, for example, if you set your target at work and then meet your deadline in time, you feel happy that you achieved your target. The same applies in other areas like academic performance.
Celebrate inspiring women with the March issue of Parents Magazine
On this issue Patience Nyange, one of Taita Taveta's gubernatorial aspirants shares her quest to give a voice to the voiceless; as we celebrate Maxine Wahome
Featured photo: iStock by Getty image