How to choose the right hair salon for kids
Children need extra care when it comes to hair care and sometimes salons can be a scary experience. Even if it isn't their first time, they could still be getting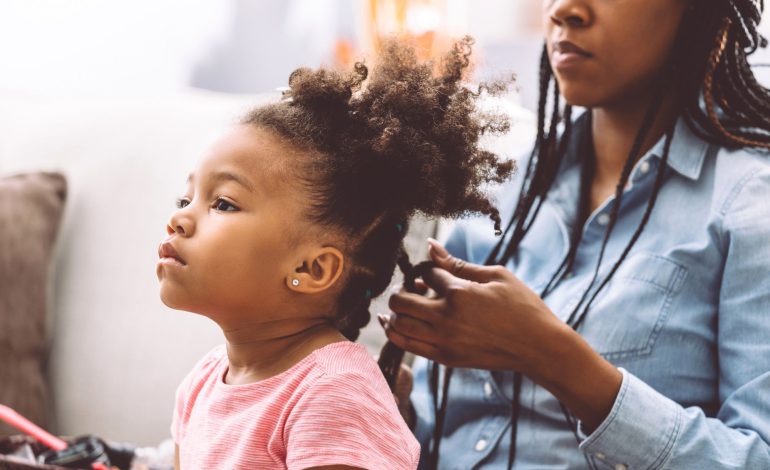 Children need extra care when it comes to hair care and sometimes salons can be a scary experience. Even if it isn't their first time, they could still be getting the hang of someone touching their hair and working their scalp.
Therefore, it's important to ensure your child is comfortable by staying with them throughout the service to assure them and keep them distracted for the duration of the salon visit. At the heart of it, however, you must make sure that you choose the right salon for your kids. Here is a sure guide on how to find a salon suitable for your child:
Check with the staff first
Some salons are not comfortable with children and checking with the staff first helps determine if it's the right place for your child. Kids hair stylists have a way of making the child feel comfortable throughout the service and dealing with their tender scalp. This is seen through how they practice patience when handling children and also ensure they are entertained. Find out if the staff is kid-friendly by asking them about their services and if they have previously worked with kids.
DON'T MISS: Businesses you can start with Ksh 3000 in Kenya
Consider the salon environment
Does the salon specifically cater for kids' needs? For example, do they have a small chair for the child? Do they have toys the child can play with to distract them? Kids music, salon decor and treats help a child's salon experience be memorable and fun. Instead of being fearful about the service, the salon's environment helps them warm up to it.
Image/ KOMA
Get recommendations
Most discoveries come about as a result of learning about them from other people. You might bump into a child with a lovely hairstyle and think of how yours will look good in it. In this case, go ahead to ask the parent where they got their service from then check it out.
How to make TV time a family time
Watching television as a family has surprising positive effects. It brings the family together, it strengthens vocabulary, and in some cases, saves money that would have been otherwise spend on other entertainment options.
Check products used
Ensure products used on your child's hair is favorable for their hair type and especially formulated for kids. Since children's hair is often softer, gentle hair products will suit them best. If your child has natural hair, find out if the salon uses products meant for natural hair. This will help protect your child from hair damage that comes as a result of using harsh products.
Also read: Divinar Joseph on raising quadruplets; calls for government to support parents of multiples
Image/Coils and glory
In a nutshell
Whether it is getting a haircut or their hair braided, the salon you pick matters a lot; you want to ensure your child gets the best service and a great look at the end of the day.
This August, Parents Magazine presents yet another compelling issue!
On this issue, LSK chairperson Nelson Havi and his wife Felicine let us in to the home front and open up on life in the public eye among other stories that you don't want to miss.