IPOA releases report on the Kianjokoma brothers' murder
The Independent Policing Oversight authority(IPOA) has released a report on its findings on the death of two brothers, Benson Njiru and Emmanuel Mutura in Kianjokoma, Embu County. On the  report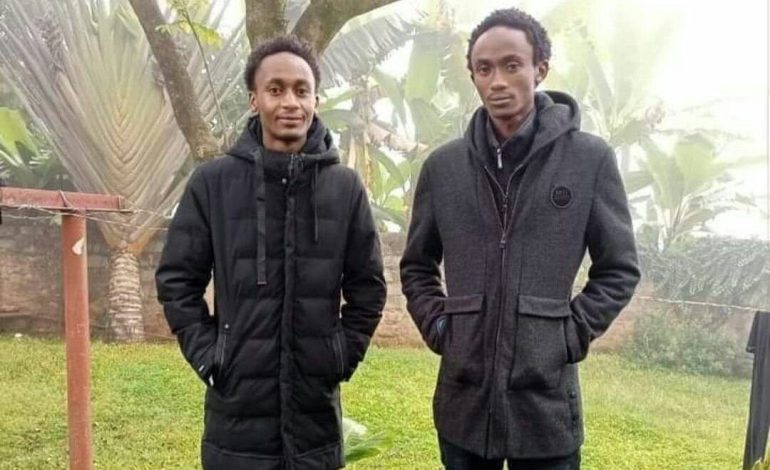 The Independent Policing Oversight authority(IPOA) has released a report on its findings on the death of two brothers, Benson Njiru and Emmanuel Mutura in Kianjokoma, Embu County. On the  report released on Monday, 16, August the Authority said  their investigation was informed by section 25 of the IPOA Act which dictates that the authority investigate deaths caused by members of the National Police Service on duty.
"The IPOA investigation into the death of the two brothers has established a prima facie case against six police officers for the offense of murder," the report read.
The Authority recommended that the police officers involved be relieved of their duties immediately pending the outcome of an independent review of the findings that will be forwarded to the director of public prosecutions. "As it stands now, the six officers face a capital offense – murder," the report stated
The Inspector General of police, Hillary Mutyambai had earlier suspended all the six police officers linked to the arrest and death of the two brothers that occurred between August 1, and August 3, 2021.
The report also said that the officers and their commanders,who have since been interrogated and their statements recorded, be available round the clock for further assistance to IPOA investigators when called upon.
The Authority is also pursuing other charges including negligence in performance of duty that may have been committed by any other officers who attended to the demise of the two brothers and shall disclose its findings to the general public.
Featured Image; Citizen TV
This August, Parents Magazine presents yet another compelling issue!
On this issue, LSK chairperson Nelson Havi and his wife Felicine let us in to the home front and open up on life in the public eye among other stories that you don't want to miss.