HOW TO HAVE A BEAUTIFUL WEDDING On a shoe-string budget
We get it: weddings are expensive and the cost keeps skyrocketing. The trend has seen people either putting the wedding on hold and instead co-habiting or taking a loan to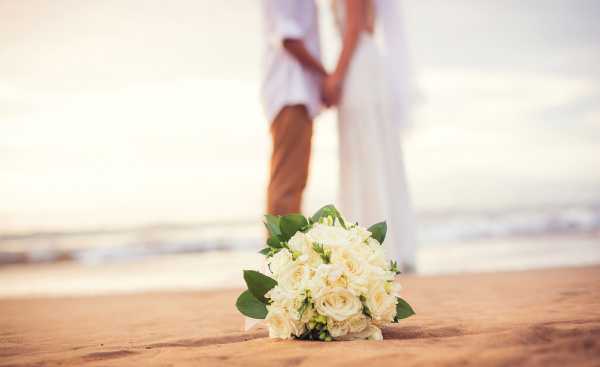 We get it: weddings are expensive and the cost keeps skyrocketing. The trend has seen people either putting the wedding on hold and instead co-habiting or taking a loan to finance it, which is not a good idea. But it doesn't have to cost an arm and a leg; here's how you can a have beautiful wedding on a shoestring budget.
Think off-season: In Kenya, April, August and December are the preferred months for weddings. As a result, the cost of provisions goes up due to demand. If you are looking at a budget wedding, go for the other months, as it is way cheaper. Also, choosing a day to get married other than Saturday can drastically reduce your cost. For example, you can cut the cost of reception venue by up to half if you do the wedding on a Friday or Sunday, and even more on a Monday, Tuesday, Wednesday or Thursday. Of course, fewer guests will attend the wedding if you pick a weekday, which will help keep costs even further down.
Have your wedding and reception at the same venue: Instead of hiring different venues for church service and reception, it is beneficial in many ways to do both in one spot. Not only will you be able to negotiate for a better price, but also reduce transportation cost.
Create 'wants' and 'needs' list: Separate your wants from your needs. The needs list consists of the items you cannot do without, for instance, affordable venue and caterers, while the wants are the items you can do without. For tents, chairs and tables, there are different packages to suit one's pockets. For instance, you can opt for theatre style of seat arrangement as opposed to restaurant (seats round a table), which is more expensive.
Make it simple: An elegant wedding requires money. If you are working with a tight budget, go for simplicity; it always works. Reduce the cost of décor by using hooks and pompom balls instead of pillars and flowers; for catering, make the menu as simple as it can be.
Plan your own wedding: Don't leave the planning to the committee or wedding planner. Yes, it is a lot of work but it is also a huge cost saver and incredibly rewarding if you are involved. Planning the wedding yourself allows you to shop for affordable service providers.
Opt for affordable wedding attire and jewellery: You do not have to buy a wedding gown or suit, as you can hire or get a good tailor who can do the job hence saving you a lot of money. Also purchasing the wedding attire at discounted rates will save you cash. For jewellery, you don't need an 18-carat gold ring if you don't have the finances; there are cheap, beautiful rings available. After all, you can always get the ring of your dreams when you don't have honeymoon, food or décor to think about.
When people offer to help, let them: Don't be afraid to take or ask for help. For instance, if you have a friend who can bake a cake or do photography at a cheaper rate or for free, let them do it provided they offer quality services. Get cars from friends instead of hiring. At the same time, you can ask friends and family members to help during the big day by taking responsibilities such as ushering.
Limit your wedding guest list: This is the hardest decision to make but also the most crucial because majority of your total expenses are dependent on it. You need to limit your guest list in order to have an affordable wedding.
Get second hand items: You can loan/borrow some of the things you need in your wedding from a friend who got married recently.
Finally, as you plan to walk down the aisle, make sure the expenses for your big day don't outweigh your budget. You have a whole life ahead of you, whereas a wedding is a-few-hours affair. Plan wisely.
May 2016