SONIA FAROOKH Specialist in luxury, bespoke cakes
A lot has been said about passion in the workplace and we all agree it gives an insatiable hunger for excellence. Sonia Farookh is the proprietor of Cake Elegance, specialists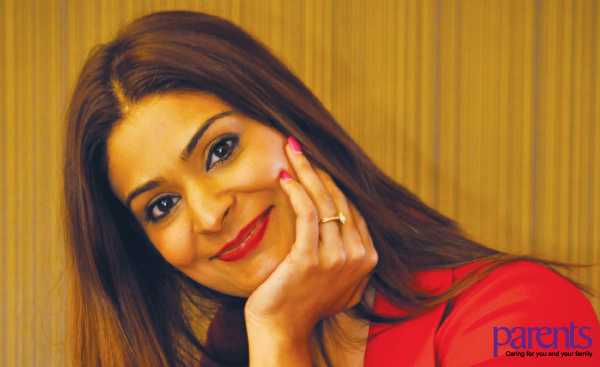 A lot has been said about passion in the workplace and we all agree it gives an insatiable hunger for excellence. Sonia Farookh is the proprietor of Cake Elegance, specialists in bespoke cakes for all occasions, and she understands the effect of passion on her work. The model, actress and cake artist speaks to LILY RONOH about what makes her cakes tick.
We meet Sonia Farookh at her office, which also doubles as her bakery, along Kangundo Road in Nairobi's Kileleshwa Estate. The office is actually a residential house turned office and hence gives off a homely aura. It is also here that the best Kenyan cake by design and taste for the year 2016 was baked; but we will come to that in a bit. Soft music is playing in the background.
"I meet my clients, most of whom are brides-in-waiting, here and the home effect together with the music has a calming effect on them. The music is also for me as it makes me happy and when I am baking the cakes, I can be able to transfer that happiness to my cooking," explains the 33-year-old.
At the corner of her office, three beautifully crafted cakes stand proudly and rightly so. One of them – christened Allure – was voted the Best Cake by Design and Taste for 2016 in the recently concluded Samantha Bridal Fair. It is easy to see why Sonia's cake would emerge the best from a pool of the best bakeries in Kenya. Sonia is passionate about cakes and it is overt from the way she talks about them. It is also in her eyes, her facial expressions and her gestures as she recounts her journey to realising her life's passion.
"I have always loved cooking and would pester my mother to help her in the kitchen. Fortunately, she gave me a free hand. On my sixth birthday, she gifted me with a cooking book, which I still have to date," she recalls her dalliance with the kitchen.
However, the journey to venture into the cake business was not a straight one. She had many detours all of which she admits were instrumental in building the person she is today. Sonia's career started off as a radio DJ even as she studied law. It is here that she built her communication skills; a skill that she says is instrumental in creating a thriving business.
Shortly thereafter, she contested and won the 2002/2003 Miss India Kenya. She was then 19 years old and the win came with a lot of opportunities that she had to drop out of law school. One of the opportunities that came knocking was Kenya Airways where she started working as an airhostess. This opened a whole new world to her and she was determined to make the most out of it.
She hadn't given up on her first love – cooking – and so during breaks, she would go to school to learn about cake baking. She used the trips abroad to get acquainted with the works of established chefs in pastry from around the world. At Kenya Airways, she rose through the ranks to become head purser (the person who oversees the cabin crew and ensuring airline passengers are safe and comfortable).
"My time at Kenya Airways was a learning experience through and through. I learnt about food, hygiene, training staff and interpersonal skills. I was involved in food tasting, making the menu and selecting wines, which gave me a lot of exposure to cuisines of different countries and food presentation," explains the mother of one.
After 11 years of flying around the world, Sonia decided it was time to take stock of her life. She wanted to do something else, something that would also allow her to spend time with her family. She naturally fell on her passion – baking cakes, which was always lurking in the shadows waiting for the opportune time to strike. The time had come.
Sonia is particular about constantly developing oneself and although she had what it took to make a basic cake, mediocrity was not in the cards for her. Perfection is her middle name and she had to learn from the best. She thus travelled to the UK to study under Hellen Mansey and Paul Bradschaw, renowned wedding artists; and Mark Tilly, one of the best chocolatiers in the world. Upon her return, she set up a successful enterprise – Cake Elegance. From her cakes, one can say she has mastered the art of cake making but according to her, one can never stop learning.
"Plans are underway for me to train with one of best royal cakes artists. I try to attend all international cake exhibitions to learn about the trends in the market. The Paris Chocolate Fair is around the corner and I don't intend to miss it," she says adding that it has been two years of doing cakes and the orders just keep coming; a testament to the quality of her work.
Sonia knows the devil is in the detail so she takes one cake order per week and gives it the attention it deserves. She is big on giving her clients the best. Apart from delivering just the cakes, she also sets up the table décor; something that she is at home with given her experience with the fashion world as Miss India Kenya.
"My cakes are made with the client in mind. I take time to know my clients, what they want and their character so as to give them their dream cake. I celebrate a person's individuality and their love story in each cake and that makes all the difference," she says and in conclusion adds, "My husband and son are my cheerleaders with my son being my die-hard fan."
May 2016