How to prepare a DIY steam bath
A steam bath is one of the best things you can treat yourself to. Unfortunately, not everyone can afford a steam bath. However, you can still enjoy the benefits of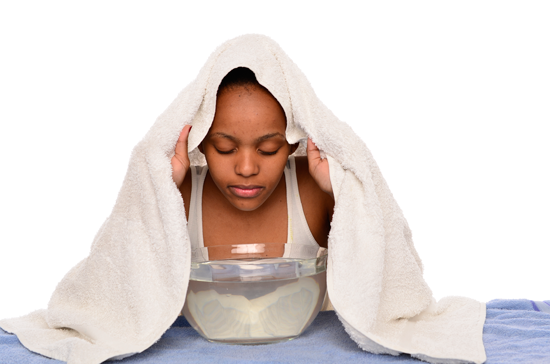 A steam bath is one of the best things you can treat yourself to. Unfortunately, not everyone can afford a steam bath. However, you can still enjoy the benefits of a steam bath from the comfort of your home without breaking a sweat. First things first, however, why should anyone care about a steam bath?
Benefits of Steam bath
· Clears congestion– The environment created by a steam room warms the mucous membrane therefore helping clear congestion inside your sinuses and lungs. This is useful when treating a cold or sinus infections.
· Burns calories– Inhaling heated steam increases your heart rate and have a way of stimulating your body.
SEE ALSO: Here's why a cold shower is the best
· Loosens stiff joints- Steam baths are relaxing and any tension you have when getting in will be soothed.
· Improves blood circulation– Faster heart rate caused by steam bath improves the body's blood circulation.
· Promotes healthy skin- Steam helps open your pores hence riding you from dead skin that might cause breakout.
Photo by Park Street on Unsplash
Now that you know the benefits, how can you make a steam bath at home?
You'll need
o Traditional electric kettle
o Axe menthol
o Heavy blanket
Procedure
Put some water in the kettle.Add three drops of axe menthol to the waterConnect the kettle to a low-level socket where you are able to set it on the floor.Cover yourself and the kettle with a blanket and make sure to block all air entries.Bring the water to boil while inhaling the steam for about 10-15 minutes.
NOTE! Ensure the kettle spout is facing away from you to avoid scalding.
There are a variety of essential oils you can use for the procedure such as peppermint, eucalyptus and tea tree oil. You could also go ahead to use ginger and garlic which provide similar health benefits.
Featured Image: Ebony Magazine
The art of being a submissive wife with Antony & Nenoh Ndiema -June covershoot |Parents Magazine|
Parents magazine Cover models for the June issue: Radio and TV host Antony Ndiema and his wife, a gospel musician Nenoh Ndiema open up about their parenting …