I'm right here: Lupita to Balala on her being 'inaccessible' for 5 years
The Kenyan Hollywood actress Lupita has literally laughed off the explanation by Cabinet Secretary, Najib Balala, as to why she was not appointed Magical Kenya's international ambassador. Najib Balala had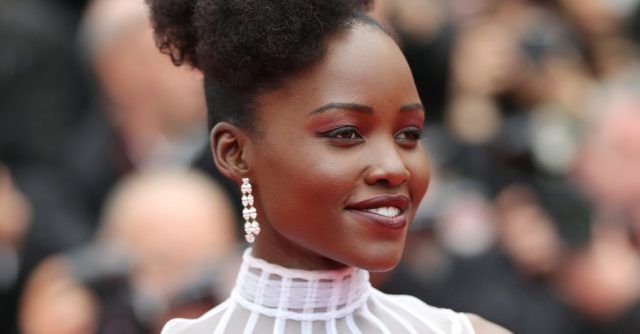 The Kenyan Hollywood actress Lupita has literally laughed off the explanation by Cabinet Secretary, Najib Balala, as to why she was not appointed Magical Kenya's international ambassador. Najib Balala had previously justified the decision to appoint Naomi Campbell even if she is not Kenyan by explaining that such appointments are done with specific target markets in mind.
It is on the question of Lupita's suitability for the position that he confidently said that she had been inaccessible to the government for five years. Lupita, in response to this, posted a picture of herself in mid-laugh with the caption: " Me when I hear the Kenyan Ministry of Tourism has been looking for me for five years"
Her tweet suggests that the cabinet secretary's statement may have been true and there is possibly another reason all together as to why she was not appointed. Her hashtags alternative facts and I'm right here baby make it clear that she does not agree with Najib Balala's statement. In addition to those was "Niko Wakanda( I'm in Wakanda)" the fictional land in the famous Black Panther movie where she played as Nakia, one of the fictional characters.
This is how media celebrities influence your children
Celebrities have now become a very powerful and inevitable part of the media.
Some Kenyans, however, seem to agree with Najib Balala. Some have reacted to her tweet by saying that she goes to other countries more than she does to her own, and her impact in the country is not really felt.
On Naomi Campbell, the CS had said, "We have a framework to work around her and she accepted to do it for free. She offered herself because of her love and commitment to Kenya. We are now working on the details on how we us her to promote the destination."
Featured image: Lupita Nyongo. (Source, naihaps.com )
Parents Magazine ePaper
Read an ePaper copy of Parents Magazine. Caring for you and your family.