It's your fault if the family gets Covid-19; President Kenyatta warns city residents planning upcountry trips
President Uhuru Kenyatta on Monday warned Kenyans planning on travelling upcountry that it will be their fault if their family gets Covid-19. He said that whereas Kenyans will be free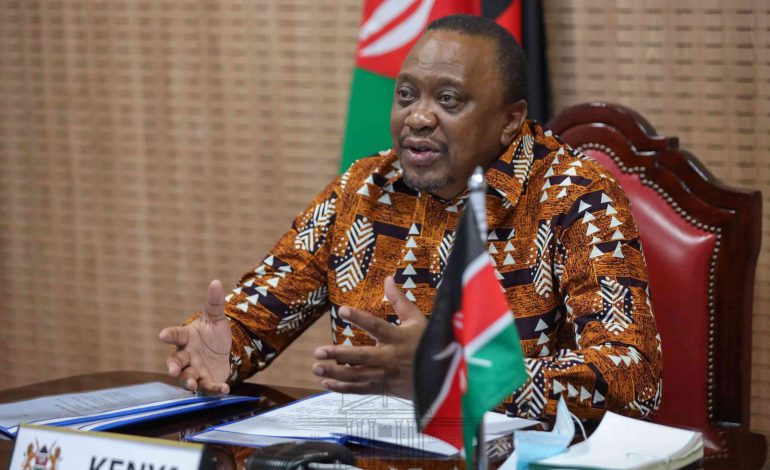 President Uhuru Kenyatta on Monday warned Kenyans planning on travelling upcountry that it will be their fault if their family gets Covid-19.
He said that whereas Kenyans will be free to move in and out of any county, it will be their duty to protect their loved ones.
"It's not the government's responsibility whether you will take the disease to your family. We know that most of those who are succumbing to Covid-19 are old. Now we have given you an opportunity. You can leave Nairobi and go to Nyeri, Kakamega, Machakos and anywhere else. But know that it's your responsibility and if a problem occurs, know that you are the one who will have caused it," President Kenyatta said on Monday.
READ ALSO: Treasury to re-introduce the betting tax after six months
A summary of President Uhuru Kenyatta's Monday address. [Source: State House Kenya]
"The government cannot man every house, all places of worship and markets"
President Kenyatta referenced the HIV/AIDs outbreak which killed thousands of Kenyans. He said that what helped Kenya to overcome the disease was personal responsibility.
"We came together during the HIV/AIDs outbreak at a time thousands had died as a result of the disease. Eventually, we were able to help ourselves because everyone took personal responsibility. That's what saved lives and not the government," President Kenyatta noted.
He said the government can only tell Kenyans about the impending danger but it cannot man every house, all places of worship and markets.
President Kenyatta urged Kenyans to continue observing the safety precautions prescribed by the Ministry of Health. This is to ensure the country returns to normalcy sooner rather than later.
DON'T MISS: Is your child a multipotentialite? Here's how to nurture their many passions
Starting Tuesday at 4 am, Kenyans will be free to travel in and out of every county. The move was made to rescue the economy which has hit rock-bottom as a result of Covid-19. However, if the situation worsens within the next 21 days, the nation will revert to lockdown.
Other directives that President Kenyatta issued were the reopening of churches with a limit of 100 people per service. Every service will be limited to one hour and persons below 13 years and above 58 years will not be allowed. Though bars will remain closed, they will be open for takeaways.
Local air travel will resume on July 15, 2020, whereas international flights will resume on August 1. The 9 pm-4 am curfew is still in place for another 30 days.