JOAN BIRIKA Helping families trace MISSING CHILDREN
One of the scariest things for any parent is the involuntary separation with their child. The agony, despair and grief of not knowing the whereabouts of one's child runs deep. A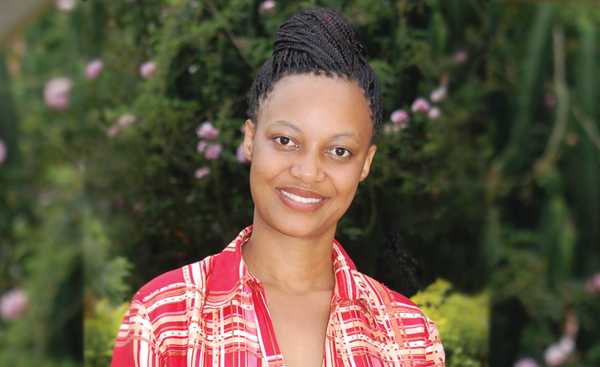 One of the scariest things for any parent is the involuntary separation with their child. The agony, despair and grief of not knowing the whereabouts of one's child runs deep. A report by the International Centre for Missing and Exploited Children shows that 22,000 children go missing everyday around the world. Most of these cases go unresolved. Joan Birika, a lawyer who has a big heart for children, leaves no stones unturned to lessen this nightmare for such families. She shared about her voluntary service with MWAURA MUIGANA. 
Joan, a lawyer and mother of three young children, was watching news in her house on November 21, 2011 when it was reported that a five-year-old girl had gone missing and her parents were desperate to find her. Joan empathised with the family.
She followed the events as the family went through hope, anxiety, frustration, agony, tremendous turmoil, heartbreak and pain. While the family went to great lengths to bring attention to the public of her disappearance, tips soon ran out and trails eventually grew cold. To date, the girl has never been found.
Joan agonised daily over whether the child was safe, had had a meal, was healthy or ill, being taken care of or tortured and, most of all, was she dead or alive. She decided to stop sympathising and start empathising and acting by volunteering her personal and legal services to find and re-unite these children with their families.
She shared her thoughts with a colleague, Irene Ekonga-Biketi, who had been working with the refugee communities and displaced people in Northern Uganda. The issue of missing children recruited into crime and war was deep in her heart. They both agreed to be change-makers.
The Centre for Missing children Kenya (CMCK) was born. It's neither an investigative outfit nor a shelter for missing children, but an intervention that provides education and support systems and tools that can help in tracing missing children. They mobilise relevant government security agencies, the media, volunteers and organisations involved in this area to trace and re-unite the children with their families.
The centre handles an average of seven cases of missing children per day. Most of them get re-united with their families. However, there are no official statistics on the number of missing and lost children except institutional statistics from children's homes. The centre did a survey in all police stations in Nairobi and found that not all of them document reported cases of missing children. According to the survey, 710 cases had been recorded within one year between 2012-13. She gives the following advice.
When your child goes missing…
Trust your instinct. If your child doesn't come home on time, start the search immediately. First check the immediate area they are supposed to be in, check with friends and family, in the immediate neighbourhood, and then quickly inform the police even if the child has not been abducted.
They will make a record and alert other police stations and officers on patrol. Describe the child's dressing, features, age, name including a nickname and the surname.
You can also report to CMCK who will immediately help you to create a poster of this child with her colour photo and all the important details such as contacts. The Centre distributes the poster or information through the
media. They will also disseminate it through their Facebook page, twitter and instagram.
CMCK will help you think through what you need to do and provide counseling. They will guide and help you to mobilise the police, volunteers and other machinery to look for the missing child. They quickly create a search team made up of voluntary search groups and your own family to search within the area the child is thought to be.
If you find a lost child…
Lost children are usually distressed. You have to first comfort them so that they can calm down and tell you their names and where they come from. Be open and honest with the child. Immediately contact the police in that area and even better call another bystander and listen to the case together before calling the police. This is because a child can be planted to trick you. Call the police or take the child to the nearest police station. You can also take the child to the children's office in the county.
Let the police decide whether to take the child to a children's home or use the children's office to decide as they search for their parents. If they ask you to go with the child, insist on a written authority. Then follow up to know whether they have found the child's parents.
The police and the children's officers are supposed to take that child to the children's court for official placement within the shortest time possible until the child can be re-united with her family. As a good Samaritan, take a colour photo of the child, print it and make a poster with all the details including where you picked her, the police station handling the case and your contacts. Stay involved until the child is re-united.
Trends on missing children
From her studies on the issue, legal work and speaking to families of missing children, Joan has identified trends that happen within different age groups of children. She gives the target groups the centre looks at and provides preventive measures to fit all of them on what to do as a family to prevent children from going missing.
Infants.
Joan cautions against trusting strangers with your baby. She advises that it's important to do background check when hiring a baby sitter because you are entrusting your child with another person who may be a stranger to you. Motivate your child-minder so that you don't create a disgruntled helper who can harm your child or take them away to punish you. The centre partners with organisations you can be referred to for proper information on what to do to know your helper. Such information is shared on the CMCK Facebook page.
Young children. Children between two to five years may stray when you are somewhere that they are not familiar with. They are so inquisitive that they go looking around and then disappear from you. This can be very traumatising because you may not quickly find them.
School age children. School age children of about six years get lost mostly in the process of going to and from school. They can lose their way, get into an accident or be abducted by strangers. If the abductors call for ransom or some demand, it is advisable that a family seeks help from the police.
A parent should never antagonise or annoy the abductors. Keep the rapport with them as you get professional help so that the life of the victim is not endangered.
Teenagers and pre-teenagers from 10- 12. For preventive purposes, it is important that parents learn to create a foundation for the children in the formative years between two and seven years, enough to make the child approach them when they have a problem. They should also introduce the child to a mentor, like an aunt, uncle or a teacher who the child feels comfortable with.
"Create the opportunity for the child to interact with the mentor so that they build a relationship. If they can't come to you with a problem, they can approach the mentor hence don't have to run away from home and if they do, most likely will be to that mentor," she advises.
A child needs to know a safe place and good people to seek help from. Engage with your child on safety and security issues when they are young. Explain that a person in uniform like a policeman, a doctor in a white dustcoat or someone with a nametag like a supermarket attendant is a good stranger.
She says we need to remind children that when they feel or sense fear, even for the people who are working in the house, it is important to tell mum or dad. They should believe in their fear and tell you so that you can investigate and assure them if there is nothing to fear.
They must also learn to communicate their movement. If they want to go to another area, they should come and tell you before they go. There should be rules, for instance, to be back home at a certain time so if they don't, you know early enough that there is a problem. Also get to know your child's friends and where they play.
When you go to an unfamiliar place with your child, agree on a spot where she should stand incase she gets lost, for instance, a long post in the market or the pharmacy in a hospital.
Parents are advised to share their phone numbers with the children and tell them it should be kept secret and only used for emergencies. There is also the National Child Helpline 116, by Child Line Kenya that the child can call in case she is lost.
Keep in mind…
You must work with the police service and law enforcement in general as partners in order to give your child the best chances of being found.
Trust your feelings, instincts, and gut reactions and share them with law enforcement so they can be checked out.
It's important to contact the print, electronic and social media immediately.
You have the right to say no to an interview and to decline from answering questions if you feel uncomfortable.
Distributing pictures of your child and information is an essential part of search and recovery. Contact CMCK, which will quickly relay the information throughout Kenya and Eastern Africa.
Place reward posters where those people most likely to have information can see them.
Don't blame yourself for it. Balance the needs of your other children with those of your missing child. Most important, never stop looking!
A missing child is also one who is not where her parent assumes he/she is, such as a child who is subjected to urban slavery like being the house-help instead of getting education as agreed by the parent and relative.
Facebook: Center for Missing Children Kenya
Twitter: @missingkidske
Phone No: 254 733 225235 or +254 710 707483
Email: [email protected] Website: www.missingchildren.or.ke Locate Us on Apartment No. 11, Lange Lange Apartments, Milimani Road, Nairobi