JOSPHINE MUMO Transforming lives through education
Josphine Mumo, 48, may not have much education but she is aware that it is the most powerful tool one can use to change the society. It thus pains her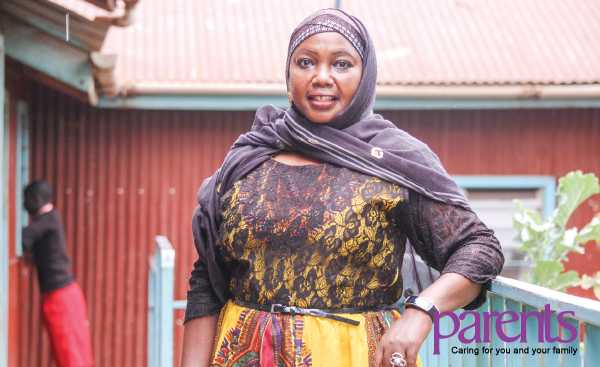 Josphine Mumo, 48, may not have much education but she is aware that it is the most powerful tool one can use to change the society. It thus pains her when children, through no fault of their own, fail to get access to it. The least she could do is to start a school where such children can drink from the fountain of knowledge. The director and co-founder of Stara Rescue Centre and School shared her inspiring story of transforming the lives of vulnerable children in Kibera slums with HENRY KAHARA.
As a young girl, Josphine Mumo dreamt of becoming a teacher but due to financial constraints, this dream was dramatically cut short after her O levels. With nothing much to do at home, Mumo chose to get married, her tender age notwithstanding as was the trend with most girls in Kibera slums where she was born and bred. Getting married early meant exposing herself to a myriad of challenges and more so financial. Talk of jumping from the frying pan into the fire! So, to empower herself, Mumo joined hands with a group of women in her neighbourhood to form a chama where they contributed Ksh 100 every week. Today, the group has metamorphosed into a non-governmental organisation helping needy children in Kibera slums.
"Our aim was to help each other find a footing in life. Starting an institution like a school was not anywhere in our minds," says the director and co-founder of Stara Rescue Centre and School adding that the idea of starting the school was born out of need.
 Birth of Stara Rescue Centre and School…
 "Our story can be traced way back to 1997 when we started the chama group. We named it Stara, short for ustaarabu (civilisation). Our plan was to uplift each other's life," says Mumo who is a widow her husband having passed on a few years ago.
Each week, different people would be given the contribution and they would use it to either start a business or boost an already existing business. However, the group faced imminent collapse as some members were displaced during tribal clashes while others succumbed to HIV/AIDS. The latter group left their children as orphans with no one to take care of them.
By 1999, most of the group members had died and their children relied on the existing members for their basic needs. The group disintegrated further and only three members were left standing. One of the members was Josephine Mumo and the others were Farida Kamene and Mariamu Abdul, who are still together to date. The children's plight touched the hearts of the three women who shared what they had with them.
"As a mother, it's painful to see any child go hungry. We would therefore invite the orphans to our houses for food but with time, the number grew and it became hard for us to feed them since our jobs were not stable and we also had other needs to meet," she recalls.
This saw them approach Feed the Children (Kenya) for food donations. Luckily, the organisation agreed to come on board. They also got connections to Child's Life International, an international non-governmental organisation based in Netherlands working with various governments to design and implement programmes targeting the specific needs of communities. The donors helped them rent a room where they fed and provided schooling to the children they had at the time.
With time, the team realised there were many other similar cases in the slums hence opened doors for them. This saw the number of children increase and they were forced to lease a piece of land in Kibera from the Kenya Railways Corporation.
"Seeing our determination, the donor gave us money to construct a temporary structure where we built three classes. We have since expanded, one class at a time, and currently we have gone up to class eight. That's how we grew into a fully-fledged school. It was not enough to just feed the children and we knew education, no matter how basic, would help them in future," says Mumo.
Currently, Stara Rescue Centre and School caters for over 560 vulnerable children. Sixty per cent of the pupils are orphans, 20 per cent are from single parents, 10 per cent are neglected and abused children while other 10 per cent are children from very poor backgrounds.
To complement their efforts, World Food Program lent them a hand in feeding the children. Food and schooling sorted, there was yet another challenge afflicting the community that threatened the future of the children. In 2002, the school management noted that the number of parents and guardians infected with HIV/AIDS was high and they needed to do something so as not to reverse the gains they had made so far. They started a programme that catered for those infected – Stara Home Based Care. Here, they feed, counsel, offer spiritual nourishment as well as refer them to hospital for antiretroviral drugs (ARV's). They also receive food to carry home.
 No stroll in the park…
 Their intention has been to change the lives of families living in slums and heaven knows; the journey has not been smooth. In 2008, the school was greatly affected by the post-election violence as some of their properties were reduced to ashes. But that was not all. In early 2009, one of the donors pulled out citing global challenges and it really affected their financial standing. It was an unexpected move that left the directors in quandary, as they didn't want to close down, yet they did not have enough funds to run the institution.
As if God-sent, a friend referred them to Switzerland Embassy where they got help. "The Swiss Association, founded by the Cottier family in Switzerland, started supporting our school. They cater for the day-to-day running of the school, including payment of all salaries, breakfast/mid-morning porridge, as well as holiday feeding," says Mumo.
Apart from aforementioned challenges, which are external, the institution has also been faced with internal challenges. "Running a school in the slums is not easy. There are dozens of challenges that the children and guardians face hence affecting the children's attention in class translating to poor performance. Some of our pupils act as parents to their younger siblings, as they have no one to take care of them. Others who are under the care of their guardians are mistreated but they keep quiet since they don't have a place to run to, a situation which has made their lives hard," she offers.
In light of the above, the school has counsellors who are helping the children to cope with the challenges. Furthermore, the school follows up on cases of molestation on behalf of the affected children. To curb such cases, they have a shelter for girls where they accommodate those at risk.
"Some of our children are HIV positive and we give them counselling to help them accept their status and lead a healthy life. Our aim is to help them overcome stigma and discrimination, which comes with their status as well as giving them hope," says Mumo, adding that the number of people getting infected with HIV is soaring with each passing day hence the need to look for ways to stop the epidemic.
Mumo notes that they can only support the children up to class eight. Nonetheless, they look for sponsors to support those who perform well in their Kenya Certificate of Primary Education (KCPE) proceed to the next level. "In most cases, we are not in a position to take care of our children after class eight so you find some of them going back to the street or joining gangs in the slums. We will appreciate it if we find people who are willing to take such children to a vocational institution," she says.
She adds that some of their children are in universities and colleges while others have secured jobs. She urges both the government and non-governmental organisations to invest in people living in the slums if they want to bring change in the country. Mumo says she always feels excited and inspired to hold on when former students visit them to encourage others not to give up.
 Future plans…
 "We are planning to come up with a hostel for girls since the shelter cannot accommodate as many as we would wish for. Girls are more at risk compared to boys and that's the reason why we started the girl-child empowerment programme where we teach them on how to make healthy decisions regarding their sexuality and provide them with opportunities to learn useful life skills," says the mother of four.
Her dream is for Stara to be a self-sustaining, independent institution since they wouldn't want to close up shop when the donors decide to pull out. "We hope to get a piece of land do farming and at least get food instead of buying, then the money we use on food can go to education and other needs," notes Mumo who is a liver cancer survivor.
For now, the school is nurturing students' talents so that even if they are not able to continue with their education, they can use their talents to fend for themselves.
 But why is Mumo committed to this cause? "I know how slum life is having been born and brought up in this place. My dad died while I was very young leaving my mum as a young widow. She raised us – my two siblings and I – singlehandedly and it was not easy. I wouldn't want to see these children miss the opportunities I missed in life. God has preserved my life so that I can serve them," says Mumo adding, "I am committed to make sure that these children get education and I am sure God will help me."
Published in July 2016