July issue is out now
In this anniversary issue, we tackle body image starting with our cover model Sandra Dacha aka Silprosa of Aunty Boss who embodies self-confidence to a T. She opens up about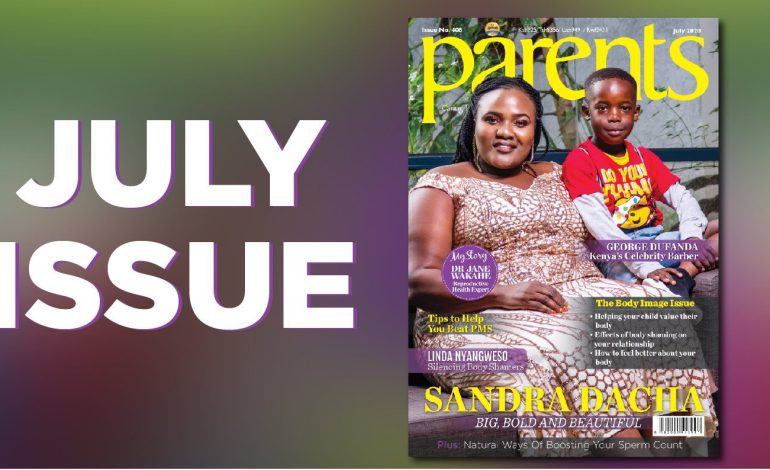 In this anniversary issue, we tackle body image starting with our cover model Sandra Dacha aka Silprosa of Aunty Boss who embodies self-confidence to a T. She opens up about her grass to grace journey as well as being a role model to plus-size women and living life unapologetically.
Also, we talk to Linda Nyangweso who has undergone cyberbullying due to her weight and has now learnt to silence body shamers, as three individuals take us through their struggles with body insecurities and how they finally overcame it.
Still in this issue, in an interracial couple gives us a sneak peek into the intricacies of their marriage including raising a child with special needs as celebrated celebrity barber George Dufanda speaks about establishing himself in a foreign country.
We also bring you an eclectic mix of informative articles on parenting, relationships and more to steer you through July.
Parents cares for you and your family. A digital copy of the magazine is now available at
Parents Magazine ePaper
Read an ePaper copy of Parents Magazine. Caring for you and your family.
Create an account and proceed to buy a copy for Ksh. 220 only