Keep forwarding all police brutality videos – Mutyambai tells public
The Police Inspector General Hillary Mutyambai has asked members of the public to keep sending all police brutality videos. This is to enable his office to effectively deal with the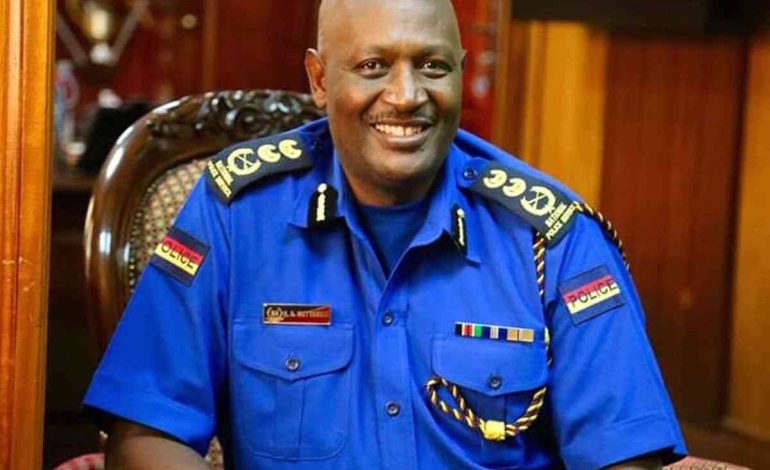 The Police Inspector General Hillary Mutyambai has asked members of the public to keep sending all police brutality videos. This is to enable his office to effectively deal with the menace.
Mutyambai pointed out that they are in the process of retraining officers to combat police brutality.
"We encourage all citizens to keep reporting cases of police brutality. I am aware that some of these cases occur at night and others in remote parts of Kenya. Forward videos to us. I depend on you to reign in on errant officers even as we embark on retraining all officers," Mutyambai said on a Monday live Twitter chat.
READ ALSO: Mutyambai does his work quietly – Charles Owino defends boss
Tweeps put Mutyambai on the spot for two particular cases of police brutality. One was a video of a police officer stepping on a civilian. The Police IG explained the context of the brutality but called out the officer for taking the law into his own hands.
"The incidence happened around 2017. The officer captioned herein had nabbed a violent and armed robber who was being pursued by another police unit. Whereas there was a risk to the life of the officer and public, officers are not to take the law into their own hands. This officer was disciplined and I encourage reporting of such," Mutyambai said.
A poster of the Monday Twitter live chat which was hosted by the Police Inspector General Hillary Mutyambai. [Source: Hillary Mutyambai/Twitter]Some of the suggestions that tweeps made to the IG were paperless payment of fines and re-introduction of the Digital Occurrence Book. Other tweeps challenged Mutyambai to introduce progressive technology such as body and dash cams and other less harmful weapons to combat crime.
"Weapons like whips, Tasers and pepper spray can reduce killings by cops," Robert Alai suggested.
Tweeps were also concerned about police's mental health which they asked Mutyambai to prioritise.
MUST-READ: What Kenya stands to gain by winning UNSC seat
"Our police officers need mental health services. Work and well-being go hand in hand with the kind of service one gives. We can't expect frustrated human beings to take care of others especially in these hard times. Take care of the officers so that they can take care of us," Vic told the IG.
Mutyambai welcomed the suggestions made and promised to take action.
The next Twitter live chat will take place on July 6, 2020. Every alternate Monday, the Police Inspector General will be dedicating an hour of his time to engage with the public virtually. This is to enable the National Police Service to have a closer and keener engagement with the public.
This comes in the backdrop of the public uproar on the rampant police brutality cases which have left many civilians injured and others dead. In early June, the Independent and Policing Oversight Authority (IPOA) said that 15 people had been killed and 31 others injured by police since the curfew was introduced.
DON'T MISS: New findings suggest stress can trigger greying of hair