Kenyan patients participate in Covid-19 clinical trial
Roche Kenya Ltd has enrolled Kenyan patients in a Covid-19 clinical trial called EMPACTA. The clinical trial is being conducted at the Clinical Research Unit of the Aga Khan University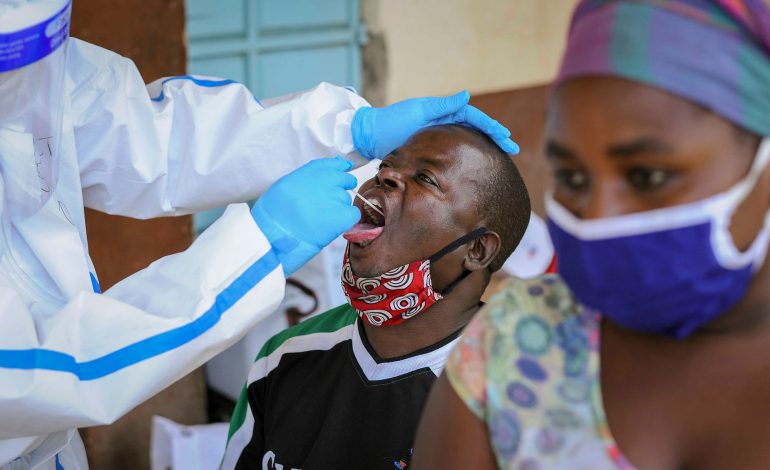 Roche Kenya Ltd has enrolled Kenyan patients in a Covid-19 clinical trial called EMPACTA.
The clinical trial is being conducted at the Clinical Research Unit of the Aga Khan University Hospital in Nairobi. EMPACTA is a global phase III clinical trial that seeks to test the effectiveness and safety of Roche's Actemra (Tocilizumab) in treating Covid-19 associated Pneumonia.
Patients both in the public and private sector were eligible for the trial if they met the study criteria.
"The COVID-19 pandemic continues to evolve rapidly in Kenya and around the world and Roche is doing everything we can to contribute. Our people are working day and night to develop, manufacture and supply key tests and medicines where they are needed most. We are so glad to see Kenyan patients on the EMPACTA trial," Roche Kenya Ltd Medical Director Dr Beatrice Nyawira said.
Athritis drug Actemra (Tocilizumab) which is on the third phase of Covid-19 clinical trial. [Source: EurekAlert]
The clinical trial will place Kenyan medics and researchers on the global map as it will reveal the outcomes of the Kenyan patients to the international community.
"This is a watershed moment for Kenya and us at the Aga Khan University Hospital, Nairobi, that we can participate in an international clinical trial that is testing the effectiveness of this novel drug on our patients here," Associate Professor of Medicine in Infectious Diseases, and the Principal Investigator of the study in Kenya Dr Reena Shah said.
The Health CAS Rashid Aman has lauded Roche Kenya Ltd and the Aga Khan Hospital for bringing the study to Kenya. Aman said that Kenya is open to exploring new therapeutic solutions.
"In this regard, the Ministry is supporting and participating in several global clinical trials aimed at discoveries of therapeutic agents and vaccines against Covid-19," Aman said.
The University of Michigan clinical researchers have already experimented the Tocilizumab drug on 154 patients. The drug reduced the death of critically ill Covid-19 patients by 45 per cent.