Kenyans irate over Magoha's remarks on online education
A section of Kenyans have been angered by Education CS Prof. Magoha's remarks over online classes. Taking to social media, Kenyans expressed their discontent at Magoha's address which touched on exams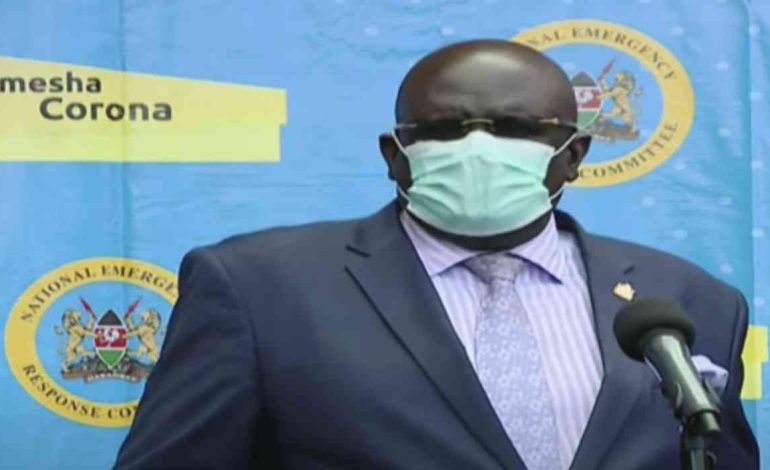 A section of Kenyans have been angered by Education CS Prof. Magoha's remarks over online classes. Taking to social media, Kenyans expressed their discontent at Magoha's address which touched on exams and online classes.
According to them, Magoha's speech was out of touch with reality as most Kenyans have no access to online learning resources like computers and internet access.
This comes after Professor Magoha's address on the state of the education sector amidst the CoVid-19 pandemic. Speaking to the press the education CS on Sunday 19 April said,
"We have been very methodical and we have done significant work even before the president issued his directive.  For the avoidance of doubt I want to state that up to this moment, nobody has thought of postponing national exams. To the best of the government's ability, children are getting online learning."
Out of touch
However, this did not sit well with Kenyans who made known their concerns.
Are we still talking about the same kids who were promised laptops??
— Adwera (@collinz_daville) April 19, 2020
As usual Jubilee government is out of touch with the reality
— Steve Martin's 🇰🇪🇰🇪 (@StevoTinez) April 19, 2020
However good technology might be ,it is fraught with challenges and cannot replace classroom teaching.Alot of families who cannot afford internet,radio and tv have been left out on the "online education"
Underrated tweet!!
— Racheal Musau (@MusauRacheal) April 19, 2020
Which children? From which school? I don't think Igula Primary School in Busia country pupils have access to online education
— Ndenga Sidwaka (@sidwaka) April 19, 2020
This is insanity of extreme magnitude. Magogha should wake up and smell the coffee. About 80% of families with school kids are struggling to put food on the table how does he tell us they can afford online education
— Leboo Masaa (@Ole_Masaa) April 19, 2020
Is the prof. In a reality quarantine, majority learning online how?, where?, since when? Who's going to fill the TPAD to show the work covered by the virtual teacher? Who will assess if the lesson objectives were achieved?
— Ahmedlynx Alhfeloty (@lynx_feloty) April 19, 2020
For most people, the anger was directed at the government's inability to keep promises regarding the revolution of the education sector.
Another user also advised the government to allow for learning for candidates in a controlled environment to prevent the spread of coronavirus. Others decried the plight of children in rural areas who have the shorter end of the stick due to limited resources.
Kenya currently has 270 confirmed cases with 67 recoveries and 14 deaths after conducting 13, 239 tests.
Watch the education CS' address here. Courtesy: NTV