Kenya's last white giraffe fitted with tracking device
Kenya's last white giraffe, and the world's last known white giraffe, was fitted with a GPS tracking device at Ishaqbini Hirola Community Conservancy in Ijara, Garissa County. The white male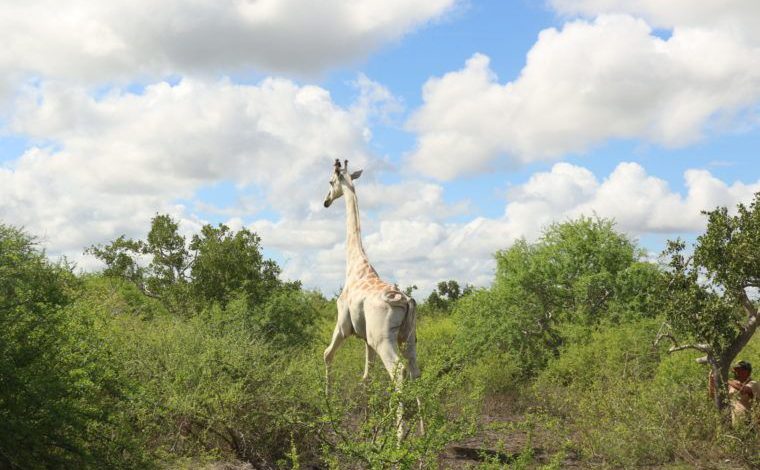 Kenya's last white giraffe, and the world's last known white giraffe, was fitted with a GPS tracking device at Ishaqbini Hirola Community Conservancy in Ijara, Garissa County.
The white male giraffe had, until March 2020, been one of three giraffes with leucism in the conservancy. Unfortunately, the other two giraffes, a white female and her calf, were killed by poachers in March.
Leucism, which is a rare genetic trait, is a term used to describe a wide variety of conditions which result in the partial loss of pigmentation in an animal—which causes white, pale, or patchy coloration of the skin, hair, feathers, scales or cuticles, but not the eyes.
Study reveals mouthwash can kill coronavirus
A study in the UK has revealed that mouthwash can kill COVID-19 within 30 seconds of exposure in a laboratory.
It is in light of the killing of the two giraffes that the tracking exercise was carried out on Sunday, 8 November. The request was made by the board of Ishaqbini Community Conservancy to the Kenya Wildlife Service (KWS), with backing from the Northern Rangelands Trust and Save Giraffes Now.
A Global Positioning Satellite unit (GPS ossi-unit) was placed on one ossicone (horn) of the white male. The GPS unit will provide hourly updates of his location, enabling rangers to monitor his movements and thus protect him from poachers.
"We are thankful for the tremendous help from KWS, Save Giraffes Now and the Northern Rangelands Trust in furthering community efforts to safeguard wildlife species," echoed Ahmed Noor, Manager Ishaqbini Hirola Community Conservancy.
Parents Magazine ePaper
Read an ePaper copy of Parents Magazine. Caring for you and your family.
Featured image courtesy of Save Giraffes Now