Kirinyaga pastor to spend 140 years in jail for defiling daughters
A pastor from Ndia Constituency, Kirinyaga County has been sentenced to 140 years in jail for defiling his two daughters – a 14 and 16-year-old. Baricho Senior Principal Magistrate Anthony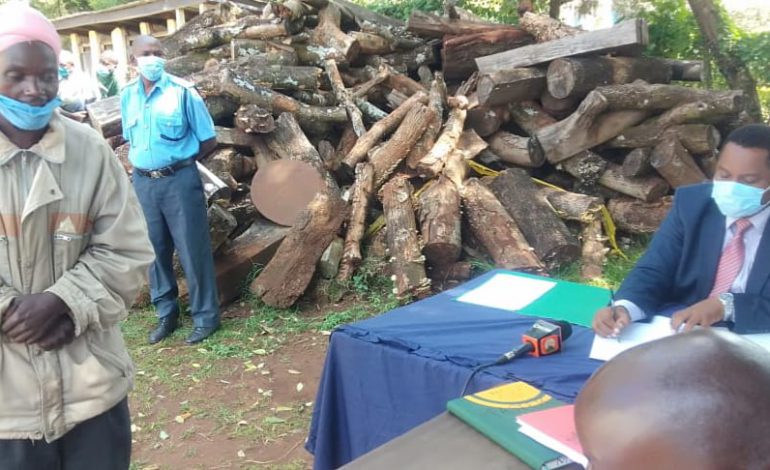 A pastor from Ndia Constituency, Kirinyaga County has been sentenced to 140 years in jail for defiling his two daughters – a 14 and 16-year-old.
Baricho Senior Principal Magistrate Anthony Mwicigi gave him a 70-year sentence for sexually assaulting each daughter. Because the sentence will be continuous, the pastor will spend 140 years in prison.
Teachers raise concern over indiscipline in students since schools reopened
There has been a rise in indiscipline among students since schools resumed, anobservation made by teachers since schools reopened on January 4, 2021. A Mathematics teacher from Nyaronde Secondary school in Nyamira County, JaredMotito, while speaking to local reporters, said that students had bec…
On January 5, 2021, the 51-year-old admitted to committing the offence and was put on remand until January 7th. The pastor shifted the blamed to the devil for the crimes and asked his daughters and the court to forgive him.
Based on the information provided on the charge sheet, the pastor first committed the offence between June 1st and June 30th, 2019. The second offence happened between August 1st and August 31st, 2020 in Kianyakiru village in Ndia Constituency.
5 ways to know if your child is troubled
Without the right emotional regulations children end up being depressed, isolated and later on feelings of inadequacy
The pastor had gone into hiding but was later arrested early last month.
One of his daughters is seven months pregnant and the other daughter is five months pregnant.
Featured Image: The Kirinyaga pastor appears before Baricho Senior Principal Magistrate Anthony Mwicigi. [Source: Citizen Digital]
Parents Magazine ePaper
Read an ePaper copy of Parents Magazine. Caring for you and your family.