Maintaining leather for longevity
Optimum care of leather is very simple and only requires minimal effort. Here are some general guidelines on how to take care of it so that it lasts a lifetime: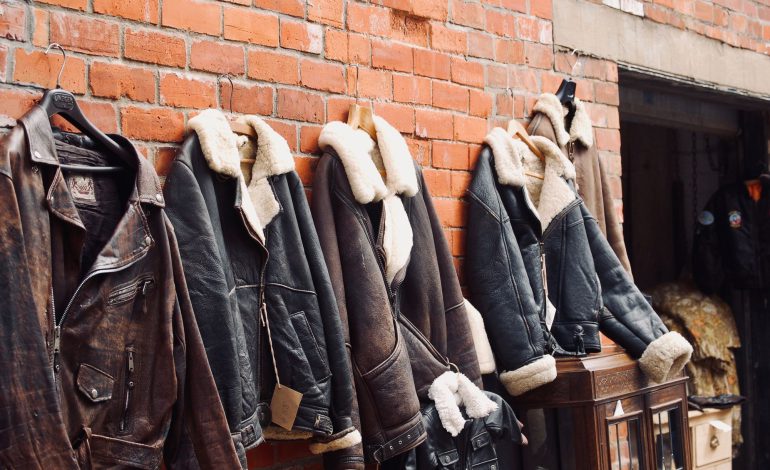 Optimum care of leather is very simple and only requires minimal effort. Here are some general guidelines on how to take care of it so that it lasts a lifetime:
Everyday care
Jackets
The best way to maintain your leather jacket is to avoid getting it dirty in the first place. Find a place to hang it up when you get home and make sure that you don't wear it if you're going to be doing anything too strenuous or anything that could cause stains.
If you're wearing a leather jacket out to dinner, take it off and hang it up while you eat so food and drink don't spill on it, and refrain from smoking while wearing it.
Bags
Leather can stretch (its skin). Therefore, avoid overloading your purse, handbag or wallet to maintain its original shape. Take time every week to wipe spots and dust from your leather using a soft brush or cloth.
Additionally, ensure that you avoid sharp surfaces and heavily embellished garments from coming into contact with your leather when you are outside. Do not forget to carry your umbrella in case it rains!
Storage
Leather can be stored in many places, but some areas are better than others. You should avoid storing your leather items in places that are too warm or too cold. The materials in the leather can dry out in warm areas, which will make them shrink and crack if they dry out enough. Leather can also become brittle in extremely cold temperatures because the cold will cause the material to harden.
Also, avoid storing your items in wet areas as this can lead to mould growth on the stuff making your items useless and unsightly.
Generally, store your leather materials away from artificial heat sources, direct sunlight and avoid storing leather in plastic bags since plastic hinders ventilation.
Common Grooming Mistakes Men Make
Forgetting about their feetTaking care of your feet is one of the simplest yet very important groomingessentials. There is nothing worse than a fine looking gentleman with unkemptfeet. Ensure you clip your nails often, wash your feet as you take a shower andbuy a foot file and make use of it. Th…
Maintenance
The choices you make about leather maintenance could make or break it. The appearance of your leather allows you to tailor the leather to your style. For example, polishing leather helps maintain its original shine, and this is perfect for eveningwear accessories which you would love to keep in immaculate condition.
A simple wiping and regular dusting can also suffice. Patent, smooth and fine leathers will profit from soft leather cream to hydrate, nourish and preserve their lithe qualities. Gentle conditioners can also be used to get rid of light scratches.
If your leather is brightly coloured, the polish can be used and specialist colour-restoring salves for full transformation.
Bottom line…
Whether you're a leather enthusiast or simply want to preserve your favourite leather item, cleaning and maintaining your leather is essential to its longevity. These tips should help you clean your piece or other leather goods, so you can get the most use out of them before they wear out.
Parents magazine presents an exciting April issue!
Philanthropist Ndung'u Nyoro and his wife Njeri grace the cover as he speaks on his journey into online fundraising and setting up the Watoto Wasome initiative, as Njeri shares her crucial role in this dynamic.