Maize flour prices expected to go up next year
The price of maize flour is expected to go up next year due to the anticipated poor harvest this year. The Kenya Meteorological Department has warned that rainfall will be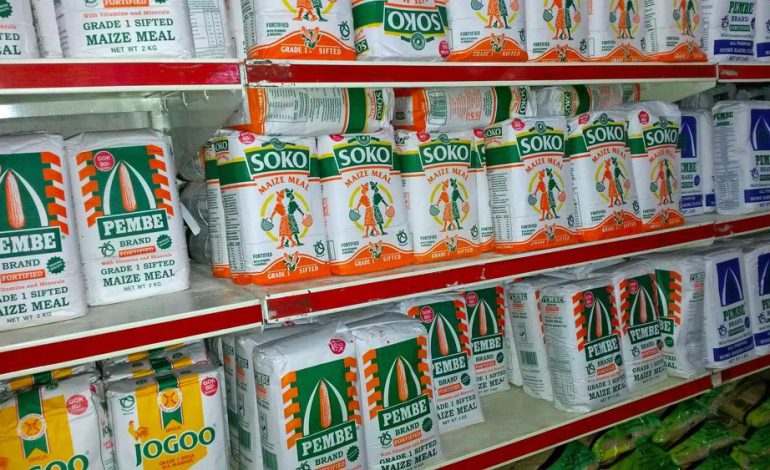 The price of maize flour is expected to go up next year due to the anticipated poor harvest this year.
The Kenya Meteorological Department has warned that rainfall will be poor in October and November which is the period that maize is planted in the country.
"The impact will depend on the severity of the dry conditions. The short rains play a major role in ensuring food availability in the country," the Chief Executive Officer of Cereal Growers Association Anthony Kioko said.
Mr Kioko says they are urging farmers to plant early maturing varieties to prevent losses in case there is a rain shortage.
To cushion farmers from complete losses, the Cereal Growers Association has involved insurance companies.
"We are sensitizing farmers to join insurance schemes that offer compensation on crops. We are at the same time engaging insurance firms to get to understand the package of their product," Mr Kioko added.
Therefore, Kenya is likely to import more maize next year, to make up for the anticipated shortage. Early this year, Kenya had to import maize from Mexico due to a nationwide maize shortage. The ripple effect of that maize importation was the skyrocketing of maize flour prices.
Maize flour prices have remained high for the better part of the year, with a two-kilogramme packet averaging at a retail price of Sh120. A 90kg bag on the other hand currently ranges between Sh3,800 and Sh4,000.
The government has been urging Kenyans to diversify their meals to avoid the over-reliance on maize by promoting other crops which can be embraced as staple foods.