County services to be paralyzed for the next two weeks
The Council of Governors Chairman Wycliffe Oparanya has on Wednesday said that from Thursday, non-essential services in all counties will be unavailable. County employees have therefore been advised to proceed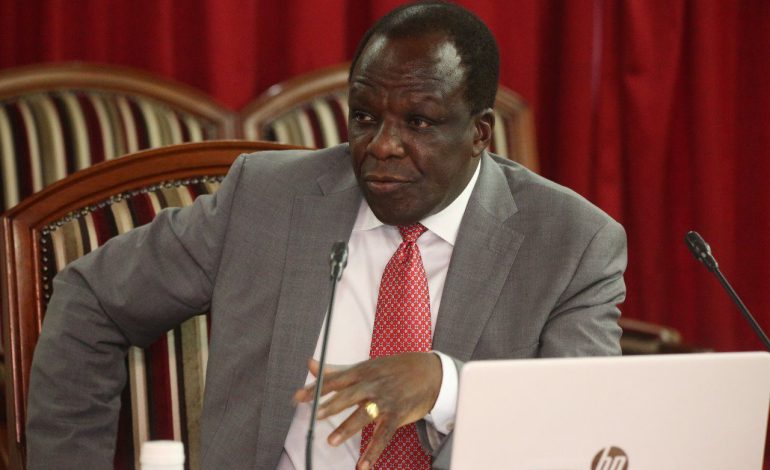 The Council of Governors Chairman Wycliffe Oparanya has on Wednesday said that from Thursday, non-essential services in all counties will be unavailable. County employees have therefore been advised to proceed on a two-week leave.
The services were paralyzed after the senators failed to pass the revenue sharing formula for the 10th time.
Among the county services that will be unavailable are inpatient admissions in county health facilities.
"They will only provide minimal outpatient services. In the meantime, the council will continue to push for the speedy release of county funds," Governor Oparanya said.
Kenya exempts Tanzania from mandatory quarantine
Kenya has added Tanzania to the list of foreign nationals who will be exempted from a two-week quarantine after arrival into the country.
The CoG chairman said that the county staff such as the front-line health workers have not been paid for the past three months.
Because the Senate has not agreed on the best revenue sharing formula, the National Treasury has not released county funds. This has caused the 47 counties to go into a cash crisis.
President Uhuru Kenyatta tried to resolve the stalemate by promising to add an extra Sh50 billion in the next financial year to take care of the counties that were losing money.
"We have agreed to take the offer. But we have tasked the 12-member committee that has been working on this, to come up with the best formula taking into account the Sh50 billion," Laikipia Senator John Kinyua revealed.
Why Tom Mboya's statue was removed from the CBD
A man responsible for renovations at Moi Avenue street in Nairobi, Steve McAketch, has revealed to kenyans.co.ke that the reason the Tom Mboya statue was pulled down on Sunday is because the area is undergoing renovations.
The Makueni County Senator Mutula Kilonzo Junior assured that every county will get a fair share.
"The committee will sit and harmonize the new figures. No county should lose," Mutula added.