Kenya exempts Tanzania from mandatory quarantine
Kenya has added Tanzania to the list of foreign nationals who will be exempted from a two-week quarantine after arrival into the country. Tanzanian nations will only need to present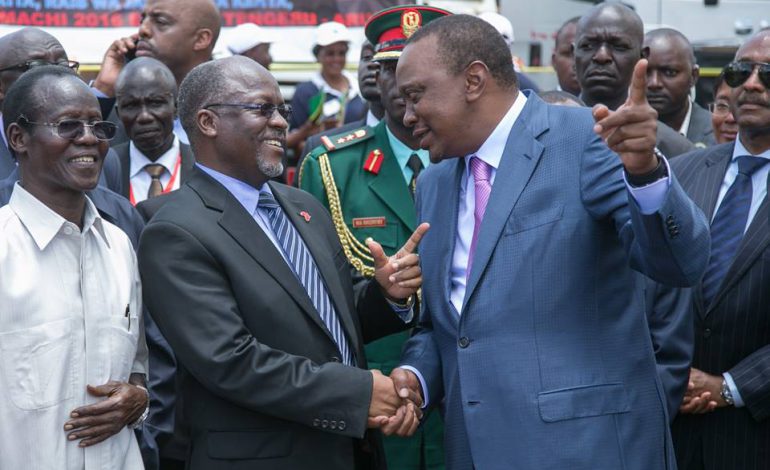 Kenya has added Tanzania to the list of foreign nationals who will be exempted from a two-week quarantine after arrival into the country.
Tanzanian nations will only need to present a negative PCR test certificate to enter into Kenya, the Kenya Civil Aviation Authority has said.
Kenya had initially excluded Tanzania from the list of foreign nationals who are exempted from a mandatory 14-day quarantine after arrival into the country. Since April 29, 2020, Tanzania has not released any Covid-19 data. This has raised suspicions that the country may be concealing their true figures.
Why Tom Mboya's statue was removed from the CBD
A man responsible for renovations at Moi Avenue street in Nairobi, Steve McAketch, has revealed to kenyans.co.ke that the reason the Tom Mboya statue was pulled down on Sunday is because the area is undergoing renovations.
Following the exemption from Kenya's list, Tanzania retaliated by banning all Kenyan airlines from flying into Tanzania. This has opened up the market to Kenya's competitors such as RwandAir.
Before Kenya added Tanzania to the list, the two countries had reached a stalemate. Tanzanian authorities maintained that the only way they will review the ban is if Kenya removed Tanzania from the Covid-19 red-list.
Other African countries that have been added to Kenya's list of those foreign countries that are exempted from quarantine are Tanzania, Sierra Leone, Ghana and Nigeria. The Kenyan list now has 147 countries.
18-year-old lady launches a women-only taxi firm
An 18-year-old South African lady Asiphe Mkhefa has launched a women-only taxi firm to protect women from violence in public transport and other taxi-hailing companies.
Kenya opened up its borders to international flights on August 1, 2020. This was part of the measures taken to safeguard the country's economy from the ramifications of Covid-19.
On September 15, 2020, the Ministry of Health reported that 96 more people had tested positive for Covid-19, raising the number of confirmed cases to 36,301. The number of deaths to the virus increased by 10 bringing the total number of deaths to 634. 121 people have recovered from the virus in the past 24 hours.