MEET THE COVER MODELS
Gospel music power couple Linet Munyali-Muraya, 29, also known as Size 8 Reborn and her 30-year-old husband Samuel Muraya, popularly referred to as DJ Mo, grace the cover of our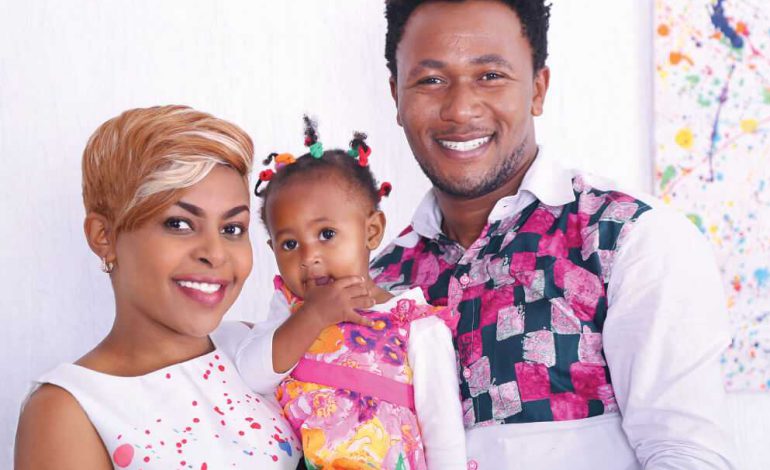 Gospel music power couple Linet Munyali-Muraya, 29, also known as Size 8 Reborn and her 30-year-old husband Samuel Muraya, popularly referred to as DJ Mo, grace the cover of our inaugural 2017 issue.
Size 8 is a household name in Kenya having started out as a secular musician. The petite beauty made waves in 2013 when she announced a surprise transition from secular to gospel music after she became born-again. DJ Mo on the other hand is the co-host of award-winning gospel music show Crossover 101 on NTV. He is also the brain behind the events company System Unit and doubles up as Size 8 Reborn's manager.
The couple is blessed with a daughter – one-year-old Ladasha Belle Wambui. They both believe in working hard and smart with their biggest motivation being God and their daughter. Turn to the Cover Story page to read about the couple's struggle with sickness, settling into marriage and influencing the gospel music industry.