Mondays with Michelle Obama
The former First Lady of the United States of America has won the hearts of parents once again. Michelle has taken to the social media platforms to engage children during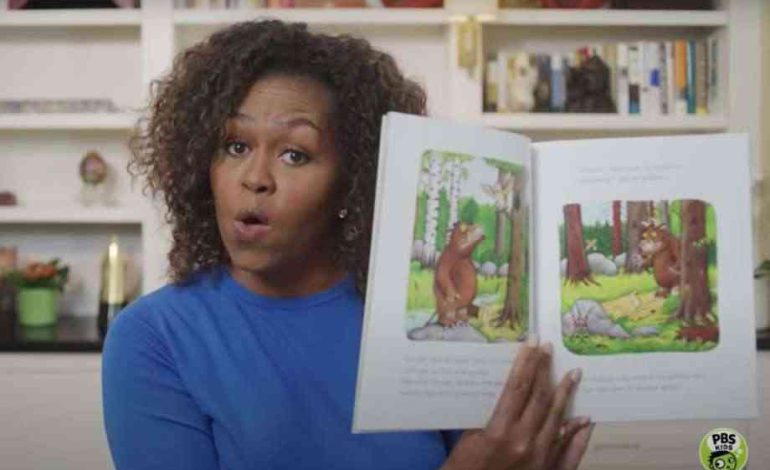 The former First Lady of the United States of America has won the hearts of parents once again. Michelle has taken to the social media platforms to engage children during the lockdown period. In collaboration with PBS Kids and Penguin Random House, she will take part in story reading sessions for kids.
The four-week series of videos will be streamed live on the PBS Kids Facebook and YouTube accounts. They will also be available on the Penguin Random House Facebook Page. These sessions will be streamed every 12 pm ET every Monday until 11th May.
The first story which was first streamed yesterday was The Gruffalo, which was written by Julia Donaldson and first published in 1999. Scheduled for next week, she will read There is a Dragon in your Book and Miss Maple's Seeds, and finally ending with The Very Hungry Caterpillar by Eric Carle.
This is not the first time Michelle Obama is getting involved with kids. She has on many occasions showed how children, have a special spot in her heart. She has held surprise visits in schools and colleges where she gets to interact with them.
"As a little kid, I loved to read aloud," said the 56 year old.
"And when I became a parent, I found such joy in sharing the magic of storytelling with my own children and then later, as first lady, with kids everywhere." She added
In the current situation with "so many families under so much stress" she is looking forward to the activity.
DON'T MISS:  EDUCATIVE AND FUN WAYS TO KEEP KIDS BUSY THIS FESTIVE SEASON