Nairobi joins the fight for clean air
Nairobi has become the latest signatory of the  C40 Clean Air Cities Declaration At the 9th Africities Summit event held in Kisumu. The signing of the C40 Clean Air Cities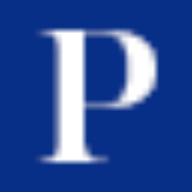 Nairobi has become the latest signatory of the  C40 Clean Air Cities Declaration At the 9th Africities Summit event held in Kisumu. The signing of the C40 Clean Air Cities Declaration means that Nairobi recognizes that breathing clean air is a human right and commits to working toward safer air quality to meet WHO Air Quality Guidelines.
According to Nairobi Governor Anne Kananu, the County government of Nairobi was committed to the creation of a clean and sustainable environment.
"Nairobi City Administration's commitment toward city-wide clean air will form a vital component in achieving our vision as the most lovable, clean, and sustainable city. We are strengthening the air quality management system by developing an air quality action plan, policy and bill," Kananu said.
Nairobi signed the declaration together with Abidjan, Accra, Addis Ababa, Dakar, Ekurhuleni, Freetown, Johannesburg, Lagos, and Tshwane joining a global group of 38 cities, including Durban, which became the first African city to sign the declaration in 2019.
President Kenyatta launches Africities 9th edition
Africities is the United Cities and Local Governments (UCLG) of Africa's flagship pan-African event held in one of the five regions of Africa every 3 years.
The C40 Clean Air Cities Declaration establishes a framework for cities worldwide to improve air quality. Signatories to the declaration will establish baseline levels and ambitious reduction targets for air pollutants that meet or surpass national commitments. These goals will help cities meet WHO Air Quality Guidelines for particulate matter, nitrogen dioxide, ozone, and sulfur dioxide.
The edition that celebrates mothers!
Radio Citizen presenter Jeridah Andayi graces our May cover with her three children as we celebrate mothers all month long! Even with her busy schedule and the many hats that she wears, her role as a mother is the one she cherishes most.