Never give up because CHRIST LIVES!
Have you ever felt like giving up in life? Prophet Elijah did. The Lord had just used him to show the nation of Israel that He is God. In 1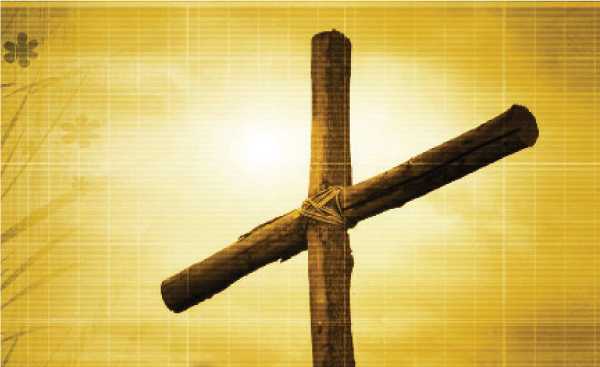 Have you ever felt like giving up in life? Prophet Elijah did. The Lord had just used him to show the nation of Israel that He is God. In 1 Kings 18, God used Elijah to shame the false prophets of Baal by indulging in a prayer contest to bring rain in Israel after three years of famine. The false prophets' prayers were in vain but Elijah's prayers won the day. He put to death the prophets of Baal who owed allegiance to Queen Jezebel. She was so angry with Elijah and threatened to kill him.
"May the gods deal with me, be it ever so severely, if by this time tomorrow I do not make your life like that of one of them," as exemplified in 1 Kings 19: 2. In spite of such a great feat, Elijah was so alarmed by the threats that he ran for his life to Beersheba in Judah. Then he walked another 150 miles to Horeb, the mountain of God where he went into a cave to spend the night.
Twice God asked Elijah what he was doing there. Both times he answered with identical words: "I alone am left; and they seek to take my life." He had become so preoccupied with his own fears that he had forgotten what God had done through him at Mount Carmel. Despite his great victory, Elijah plunged into the depths of discouragement. "I have had enough, Lord," he said, "Take my life; I am no better than my ancestors" (1 Kings 19:4). How easy is it for us to do the same!
God did not accept Elijah's notice that he was quitting. Instead, He commissioned His tired servant to handle three major tasks as demonstrated in 1 King 19:15-17: "Go back the way you came, and go to the desert of Damascus. When you get there, anoint Hazael king over Aram. Also, anoint Jehu son of Nimshi king over Israel, and anoint Elisha son of Shaphat from Abel Meholah to succeed you as prophet. Jehu will put to death any who escape the sword of Hazael, and Elisha will put to death any who escape the sword of Jehu." 
And by the way, Elijah was wrong when he said he was the only faithful one left – God had seven thousand other faithful people who had not bowed to Baal.
Perhaps, like Elijah, you are despairing at the circumstances in your life. Let God speak to you. Instead of allowing you to quit, He will show you what you can do through His strength. The ancient road from Jerusalem to Jericho is a narrow, treacherous path along a deep gorge in the Judean wilderness. Its name is Wadi Kelt, but it's known as the "valley of the shadow of death" as explained in Psalms 23. The place itself offers little reason to compose such a hopeful poem. The landscape is bleak, barren and perilously steep. It's a good place only for thieves.
When David wrote in the Psalms, "Yea, though I walk through the valley of the shadow of death, I will fear no evil," he was in a place where evil was an ever-present reality. Yet he refused to give in to fear. He wasn't expressing hope that God would abolish evil so that he could pass through safely; he was saying that the presence of God gave him confidence to pass through difficult places without fear of being deserted by Him. In Psalm 71:5, David says that God "has been his hope."
Many claim to have hope, but only those whose hope is Christ can claim it with certainty. Hope comes not from strength, intelligence, or favourable circumstances, but from the Lord. As maker of heaven and earth, He alone has the right to promise hope and the power to keep the promise.
Our strength and hope is in the Lord – we rest secure in His sure word; and though we're tempted to despair, we know we're kept within His care. Hope for the Christian is a certainty because its basis is Christ.