New LPG tax laws could cause a hike in gas prices, dealers say
Over 200 LPG truck drivers are stuck at the Kenya-Tanzania border after they were denied entry into the country following new taxes on the product which they say they were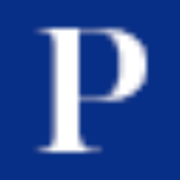 Over 200 LPG truck drivers are stuck at the Kenya-Tanzania border after they were denied entry into the country following new taxes on the product which they say they were unaware of.
According to the chairman of the Independent Gas Dealers Association Yusuf Hussein, KRA imposed new levies on LPG imports from Ksh.70,000 per ton of LPG to Ksh.108,000 per ton of LPG without informing the traders.
Hussein further added that the new taxes would likely result in higher gas prices as traders may be forced to pass the cost to the consumer.
Already some of the trucks that have been held at the body since Friday last week are reportedly leaking gas posing a danger to the truckers and residents nearby.
Prices of fuel and LPG have been on a steady increase in the last several months leading to an increased cost of living that has left many Kenyan households suffering and unable to afford basic needs.
The edition that celebrates mothers!
Radio Citizen presenter Jeridah Andayi graces our May cover with her three children as we celebrate mothers all month long! Even with her busy schedule and the many hats that she wears, her role as a mother is the one she cherishes most.