Online users shift to Signal Messenger after WhatsApp privacy policy update
The new privacy-first messaging app is slowly but surely becoming WhatsApp's main competitor. About 810,000 users globally installed the signal app on Sunday, the day WhatsApp updated its privacy policy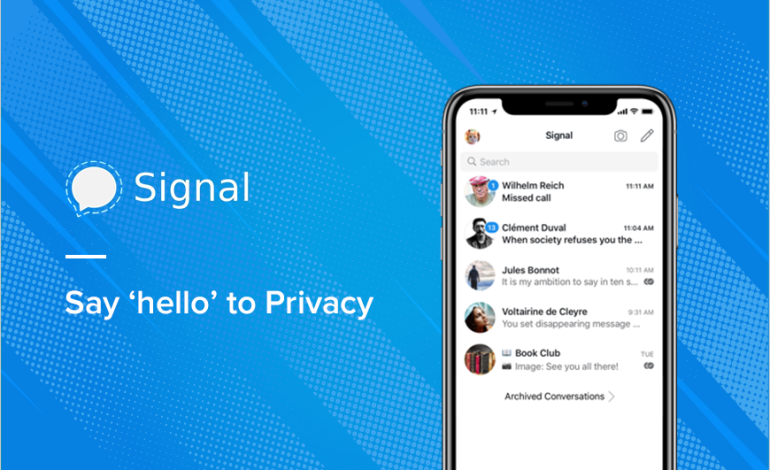 The new privacy-first messaging app is slowly but surely becoming WhatsApp's main competitor. About 810,000 users globally installed the signal app on Sunday, the day WhatsApp updated its privacy policy according to data released by Apptopia.
To cope with the high number of installations, the non-profit app by Signal Foundation, said that it had added more servers to handle the high traffic. Signal App was widely used by Journalists and human rights activists looking for a secure place to communicate.
WhatsApp addresses rumours about its new privacy policy
WhatsApp has discredited the online reports that their new update will not contain an end-to-end encryption. In a post on their Twitter account, WhatsApp has assured its users that their data will be secure.
Both Signal and WhatsApp use the end-to-end encryption and users communicate over Wi-Fi or cellular data. The two apps allow for audio and video calls, and disappearing of messages. However, Signal has a lower limit of 150 members in its groups whereas WhatsApp has a higher limit of 256 members.
Signal offers user privacy by not obtaining user messages, group, contacts or profile information. The only data that Signal collects are how long one has used the app and the last day the app was installed.
Why Twitter and Facebook locked Trump's accounts
"Future violations of the Twitter Rules, including our Civic Integrity or Violent Threats policies, will result in permanent suspension of the @realDonaldTrump account," Twitter Safety warned.
The company open sourcing its software means that the public can view how the technology was made and inspect the code itself.
Signal has had the upper hand after many security experts including Edward Snowden and Tesla CEO Elon Musk recommended using Signal over WhatsApp to ensure messages remain private.
Signal App is available on iOS, Android, and desktop.
Feature Image: Signal App being used by a user. ( Source: mobileappdaily.com )
Parents Magazine
A magazine that informs, educates, inspires, and gives hope to young people aspiring to become parents, all parents, and grandparents.