OSBORNE MACHARIA Photography with a purpose
Osborne Macharia is a self-taught contemporary photographer with an eye for detail. An architect by training and photographer by passion, the 30-year-old is keen to showcase a side of Kenya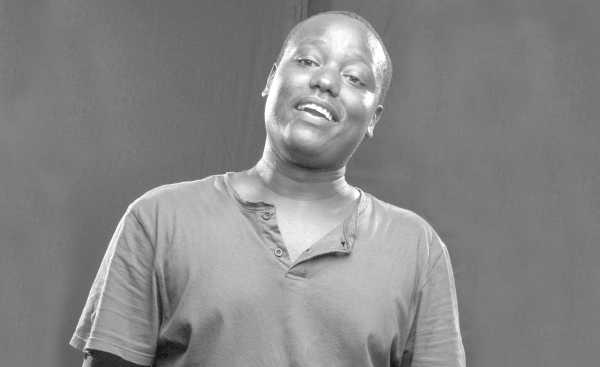 Osborne Macharia is a self-taught contemporary photographer with an eye for detail. An architect by training and photographer by passion, the 30-year-old is keen to showcase a side of Kenya many people, especially those abroad, are not accustomed to. He appreciates the beauty and authenticity that Kenya has to offer and it is this facet that he wants the world to see. ESTHER AKELLO caught up with the photographer and picked his brain on going professional, raising the standards locally and his passion for African stories.
In March 2016, the images of three Kenyan grannies surfaced on the Internet. They were not your run-of-the-mill village grannies either. No. They were chilled out, donning the latest fashion trends and accessories while smoking cigars. It was a rare presentation of Kenya's elderly often depicted as poverty stricken, forlorn and forgotten. The project, dubbed Nyanye (elderly women), and the images titled 'League of Extravagant Grannies', were an instant sensation and went viral globally. The award-winning force behind the project was 30-year-old Osborne Macharia, architect turned photographer.
In 2011, architectural student Osborne Macharia stumbled upon photography. Up until then, the then fourth-year architecture student at the Jomo Kenyatta University of Agriculture and Technology had been so sure of realising his dream to be an architect and proved it by topping his class for three straight years. Then in his fourth year, the unimaginable happened. He failed a unit.
"I had known all my life that I was going to be an architect. However, when the engineering courses started in fourth year, coupled with an internship and an eight to five working culture, the exact opposite happened. I knew for sure, I did not want to become an architect," says the photographer.
It was not enough that Osborne had failed a unit; he had also failed the supplementary exam forcing him to take out an entire year to study the singular unit, as was the university's policy. It was a disappointment not just to the self-proclaimed perfectionist, but also to his parents both of who are academicians who prided themselves in instilling a culture of study in their three children. It was under these circumstances that Osborne, while researching on the Internet, chanced upon the works of Joey Lawrence – an international photographer – and instantly fell in love with his work.
"Lawrence, whose forte is using light to accomplish extraordinary images, had done photography series on Ethiopian communities in a light that I had never seen before. Right then, a fire was ignited in me and I knew for sure photography was my calling," says Osborne.
Ever the dedicated student, Osborne researched on Lawrence, acquired his tutorials and the relevant software and embarked on teaching himself photography while still undertaking his architectural studies. Lucky for him, his need for excellence in all his pursuits landed him a job making architectural models for several firms. Whatever income he got, he saved towards getting photography equipment.
Meanwhile, his parents, unimpressed by his newfound passion, pressed him to concentrate on his studies. As Osborne confesses, the tension between his parents and himself was so high that he simply avoided going home preferring instead the confines of the campus. Though mired with challenges, his dedication started paying off as his personal projects opened doors to other opportunities. In 2012, he became the official photographer for a local and international magazine.
"Networking and the belief I had something different to offer were my biggest allies. I sent my portfolio to everyone I could think of figuring better to have loved and lost than never to have loved at all. It took a year of free jobs, being taken advantage of and struggling for the most basic things such as bus fare for the big calls to start coming in," he expounds.
If 2012 was the year of breakthrough then 2013 was the beginning of the golden age. He describes it as the most defining year of his career to date. That is when he got into the 'inner sanctum' of commercial photography, as he explains, "I was driving around Nairobi when I saw a Guinness billboard with African models on it. Figuring it must have been shot locally, I researched further and e-mailed Billington Cartmel, the UK agency handling the Guinness advertising account at that time, inviting them to collaborate on a shoot whenever they were in the country. Coincidentally, I had just finished a personal project dubbed Shujaa Misuli (Muscle Warriors) showcasing some of Kenya's forgotten athletes and sent it as part of my portfolio. A month later, they called me, told me they were in town and wanted me to not only shoot their promotional billboard photo for their Raise Your Game campaign, but to replicate my work with the Kenyan sportsmen using their model, Guinean international footballer and three-time Guinness World Record football freestyle holder Iya Traore."
The images were used as part of an African-wide sports campaign, a feat Osborne wears proudly having not only been in the industry for merely two years with only one assistant comprising his entire team, but also a student in another field altogether! Thereafter, Billington Cartmel contracted him to shoot other local sports campaigns with local singer Jua Cali and Kenya Sevens rugby team captain, Andrew Amonde. 2013 also saw Osborne work with Kenya Airways and Coca Cola as well as Safaricom for its musical extravaganza – Safaricom Live – and Capture Kenya – a campaign by Safaricom showcasing scenic spots in Kenya through their calendars and other platforms.
Since then, he has worked with luxury car manufacturer Mercedes Benz and First Lady's Beyond Zero Campaign. His photos have also been used by international camera manufacturer Hasselblad for their official iPad app launch, while Samsung signed him up to endorse its S5 phone.
While Osborne says his end game was always commercial photography, his personal projects remain his first love hence his dedication to projects like Nyanye. "I specialise in telling fictional yet idealistic, unconventional and forgotten African stories through my art, with an often forgotten positive twist. Nyanye came after Nywele za Kale, which highlights the beauty of grey hair especially in old age. Excellence remains my motivation for my projects because I want people to know Africa has excellent talent," says the 30-year-old. Nyanye's popularity led to interviews on international media including the Huffington Post, Elle Magazine and BBC.
Despite having carved a niche for himself as a photographer specialising with light play and retouching, Osborne, who also looks up to international photographers such as Marco Grob, Platon Antoniou, Mark Zibert and Jim Fiscus for his inspiration, remains the eternal student. "I have no plans to go to school just yet but that does not mean I have stopped learning. I have to keep experimenting and perfecting my skill," explains the photographer whose key mastery of the difference in balancing light between black and white models has endeared him to a lot of markets.
In 2015, together with advertising agency Creative YR, he won the bronze award in Cannes Lion Awards for the 'Heal Africa' project submitted by Creative YR, making them the first team in Kenya to bag an award. Cannes Lions Awards is considered the biggest, most prestigious advertising awards in the world and is inspired by the Cannes Film Festival. He was also named in Lurzer's Archive – one of the most respected advertising magazines globally – as part of 200 best 2015/16 digital artists worldwide, while ranking third in total number of shortlisted photographers globally, making him the first Kenyan photographer to receive the recognition.
While Osborne notes the marked improvement in the number of professional photographers locally, he says Kenya is still a hostile market for quality photography. "A lot of people complain about photographers' prices forgetting photographers invest a lot in terms of equipment and other resources. Locally sourced equipment is also expensive compared to other markets and when it comes to the malfunction of sensitive equipment, spare parts or repairs have to be done from the country of origin making operational costs a nightmare," says Osborne.
In 2014, together with his girlfriend, he started an initiative, LightFreaks, a workshop intended to help other photographers perfect their skills. "The feedback on my work has been mind-blowing. When people started requesting for my help, I realised it was an opportunity to give back. I have my own mentor, Bobby Gassy, former creative director at Scanad who has been instrumental in shaping my career," says Osborne.
Since its inception, LightFreaks, in collaboration with other partners, has organised free workshops in Kenya and Ethiopia, and hopes to have one in Zambia. "The biggest payback is the gratitude from the participants. During our workshop in Ethiopia this year, we had a deaf participant. Every time he understood a concept, his face would light up. That to me is the most satisfying recognition and no amount of money can top that," concludes the photographer.
Fast facts about Osborne
  He graduated with a degree in Architecture in 2015
He has no formal training in photography
  He has won a slew of awards and is among the top ranked African photographers on Behance – an international photography platform
He unwinds by watching movies
Kenya remains his favourite photography location   
Photography by: Osborne Macharia
Osborne's work: Top: Silalei Owuor, Former Captain Kenya national women's basketball team – Project (Shujaa Misuli). First Lady Margaret Kenyatta – Project (Beyond Zero Campaign). Models in League of Extravagant Grannies – Project (Nyanye)
May 2016