President Museveni: Ugandan Olympic medalists to get a monthly salary
Uganda's president Yoweri Museveni has announced that athletes who earned the country a medal in the recently concluded Tokyo Olympics will receive a monthly salary from his government. Museveni was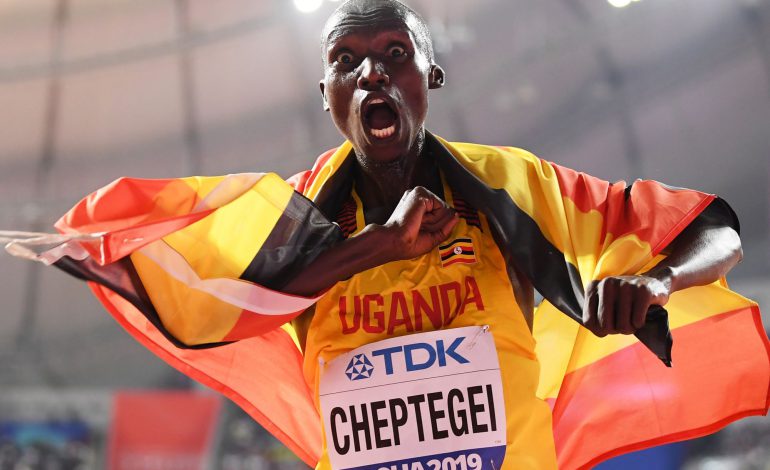 Uganda's president Yoweri Museveni has announced that athletes who earned the country a medal in the recently concluded Tokyo Olympics will receive a monthly salary from his government. Museveni was speaking on On Wednesday 11, August, during a ceremony to welcome back the athletes.
Athletes will receive a monthly salary of Ush 5 million(Ksh 155,000) for gold medal, Ush 3 million(Ksh 93,000) for silver medal, and Ush 1 million(Ksh 31,000) for bronze medal. Each medalist will also receive a high end vehicle with the government promising to build houses for their parents.
Vehicles gifted to the athletes. image/ The standard
The president said the recent stunning performances by Ugandan athletes in Tokyo Olympics and other recent events can be attributed to the peace and universal primary education offered by his government.
He also said there are no longer conflicts in the ministry of education and sports following the appointment of the First Lady, Janet Museveni as the minister of Education and Sports.
Uganda won 2 golds, 1 silver and 1 bronze to finish second best team in Africa and 36th overall.
This August, Parents Magazine presents yet another compelling issue!
On this issue, LSK chairperson Nelson Havi and his wife Felicine let us in to the home front and open up on life in the public eye among other stories that you don't want to miss.
Featured Image; CNN