President Uhuru Kenyatta joins Kenyans in mourning Chris Kirubi
President Uhuru Kenyatta has joined Kenyans in eulogizing departed businessman and investor Chris Kirubi who died in his home on Monday afternoon. In a statement posted on twitter, the president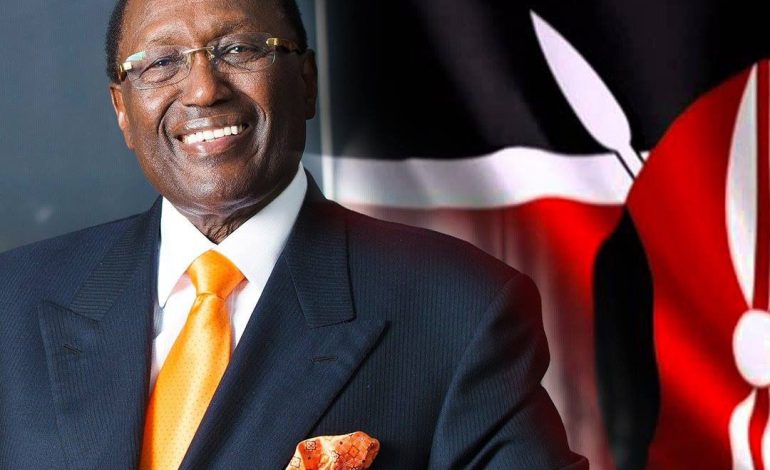 President Uhuru Kenyatta has joined Kenyans in eulogizing departed businessman and investor Chris Kirubi who died in his home on Monday afternoon.
In a statement posted on twitter, the president described Kirubi as a seasoned businessman,  entrepreneur , and industrialist.
2/3 In his message of comfort, the President mourned Mr Kirubi, 80, as a seasoned businessman, entrepreneur and industrialist who founded and successfully ran some of Kenya's largest corporations.
— State House Kenya (@StateHouseKenya) June 14, 2021
3/3 "Besides his celebrated business acumen, Kenya will remember Chris a great coach and business mentor who raised some of our country's best businessmen and corporate leaders," President Kenyatta said.
Read more: https://t.co/P9TwAhaPRL
— State House Kenya (@StateHouseKenya) June 14, 2021
Other leaders who mourned Kirubi include, former prime minsiter Raila Odinga who mourned Kirubi as "a dedicated entreprenuer and philanthropist who helped scores of Kenyans over time".
On his part Deputy President William Ruto described Kirubi as an "Irrepresible boardroom operative, media personality, developer and investor whose interests traversed multiple sectors and enterprises"
Kirubi was diagnosed with Cancer in 2017 and advocated for a healthy lifestyle and urged kenyans to go for regular checkups.
At the time of his death, Kirubi was a director at Centum Investment Company, a business conglomerate, where he was the largest individual shareholder. He was also the chairperson of Capital Group Limited that owns Capital FM and held shares in several other companies.
News of Kirubi's death was confirmed by his family in a  statement released to the press
"It is with great sadness that we announce the passing of Dr Christopher J. Kirubi (1941-2021) who passed away today, Monday the 14th of June, 2021 at 1pm at his home after a long battle with cancer fought with fortitude, grace and courage. He was surrounded by his family."
Kirubi will be remembered for, among other things, his mentorship program for young people dubbed 'Ask Kirubi' that he run on his social media platforms.
Featured Image: Chris Kirubi Twitter
The exciting June issue of Parents magazine is here!
In this exciting issue, we catch up with TV and radio host Anthony Ndiema and his wife Nenoh Ndiema as they get up close and candid on their marriage and their parenting journey. The two open up on their bumpy start to finally finding stability in a way that you don't want to miss! Elsewhere, we go …