Property of unknown value destroyed in yet another Gikomba market fire
Traders in Gikomba market have today morning received a blow after a fire engulfed their stalls burning goods and property of unknown value. The early morning inferno swept over the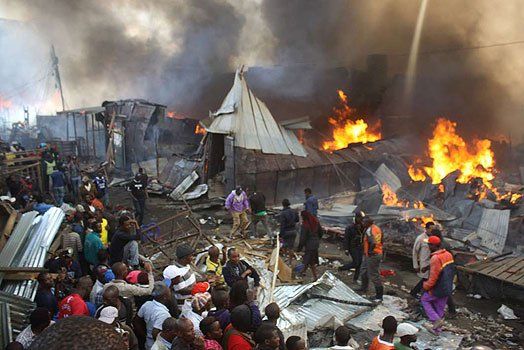 Traders in Gikomba market have today morning received a blow after a fire engulfed their stalls burning goods and property of unknown value. The early morning inferno swept over the Mitumba market section where traders store and dispatch second-hand clothes in bales.
Efforts by the Nairobi fire brigade to salvage the situation were fruitless as the fire had widely spread leaving behind only some pieces of burnt iron sheets. The cause of the fire is yet to be identified.
This is not the first time that the market is on fire as it has continued to experience fire outbreaks with the latest ones being in October, August and June where the Mitumba section was also affected.
The fire incident comes barely days after a Nairobi Court allowed the Nairobi Metropolitan Services (NMS) to evict a section of the traders to pave way for the expansion of Pumwani Majengo Health centre.
Are you ready for this? The November Issue is going to be melodious! Coming soon…#parentsmagazine
Featured image: Nairobi News