Radisson Blu closes Upper Hill branch, sends staff home
Radisson Blu has closed down its Upper Hill branch and sent most of its staff home due to the harsh economic times. A hotel spokesperson told Business Daily that the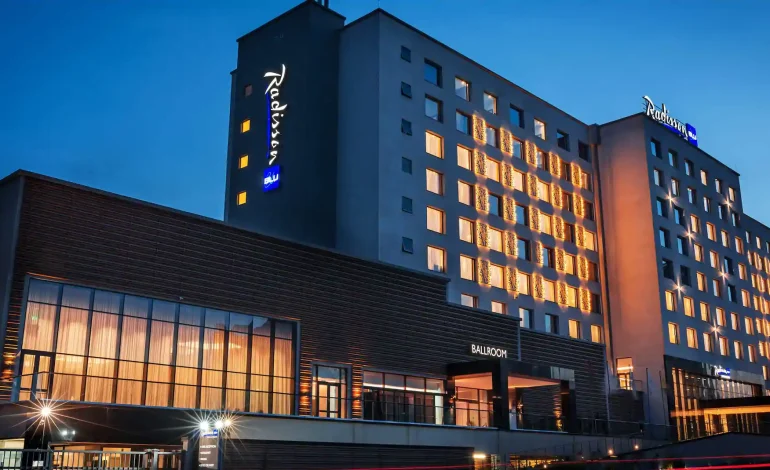 Radisson Blu has closed down its Upper Hill branch and sent most of its staff home due to the harsh economic times.
A hotel spokesperson told Business Daily that the decision was reached after the extremely low bookings due to the harsh economic times occasioned by the COVID-19 pandemic.
"To mitigate some of the economic impact of the pandemic, coupled with the uncertainty of Radisson Blu Hotel Nairobi Upper Hill's reopening date, we have had to make the difficult decision to reduce the size of our workforce at the hotel," the spokesperson told the publication.
AP officer, two guards in custody after gang raids Manu Chandaria's Muthaiga home
The eight gunmen stole Sh600,000 and jewellery of unknown value on Sunday night.
"We understand this is an extremely difficult time for those affected and we will provide support to them throughout the process," the spokesperson added.
The affected staff have, thus, been given their severance pay and will be taken back once the conditions stabilize.
According to Radisson Blu's website, the 271-roomed hotel will be closed until March 31, 2021.
More job losses as InterContinental Hotel ponders closing shop in Kenya
InterContinental Hotels Corporation Limited (Kenya Branch) is considering permanently closing shop in Kenya due to "operational reasons".
However, the Radisson Blu Hotel & Residence Nairobi Arboretum and Park Inn by Radisson Nairobi Westlands will remain open.
Fairmont Hotel was among the first hotels to close their branches – Fairmont The Norfolk and Fairmont Mara Safari Club in May. All their staff were laid off due to the harsh economic times caused by the COVID-19 outbreak.
"It is regrettable that our hotels, Fairmont The Norfolk and Fairmont Mara Safari Club have since ceased their operations as a spiral effect of the Covid-19 pandemic and the recent flooding of Fairmont Mara Safari Club. These unprecedented natural causes have resulted in disruption of our business now and in the unforeseeable future," the hotel management said.
Radio presenter Joyce Gituro opens up on what led to her marriage failing
In this issue, veteran radio presenter Joyce Gituro graces the cover with her three children. The seasoned presenter gets up-close and candid on her failed marriage, single-parenthood and getting back to dating.
However, the hotel later took back its staff and promised to pay them half salaries for April and May and offer them a fresh contract in June.
In June, Villa Rosa Kempinski also let go part of its staff due to the harsh economic times.
Parents Magazine ePaper
Read an ePaper copy of Parents Magazine. Caring for you and your family.