AP officer, two guards in custody after gang raids Manu Chandaria's Muthaiga home
An Administration Police officer and two G4S officers are being held at Muthaiga Police Station after a gang of eight raided businessman Manu Chandaria's Muthaiga home. The AP and two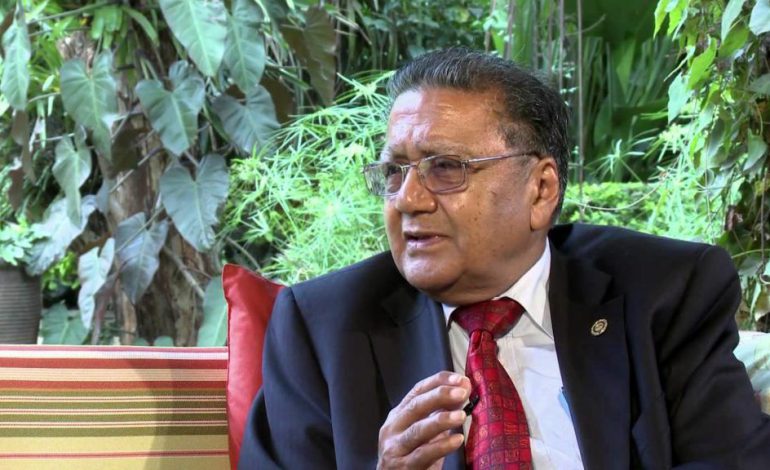 An Administration Police officer and two G4S officers are being held at Muthaiga Police Station after a gang of eight raided businessman Manu Chandaria's Muthaiga home.
The AP and two G4S officers had been put in charge of the businessman's home when the eight gunmen stole Sh600,000 and jewellery of unknown value on Sunday night.
According to officers from the Directorate of Criminal Investigations, the gunmen managed to disarm the AP officer of his G3 rifle. The gang tied the other two guards in a room before escaping into Karura forest.
Mighty new truck in town
The launch for the new Hyundai EX9 truck was on Thursday held at Carnivorerestaurant in Nairobi. It was put together by DT Dobie, the sole distributor forHyundai in Kenya. Mighty was made to meet the growing demand for nine tonnetrucks. The truck runs on diesel and has a powerful engine. The st…
Chandaria told police officers that he heard a loud bang at his entrance but after waking up, he found two men in his bedroom. The men were armed with a pistol and cutter and they demanded to be given jewellery and money.
The gunmen fired into the air which forced Chandaria and his family and neighbours to take cover.
Police officers have recovered the G3 rifle belonging to the AP officer and two spent cartridges from a different pistol, which means the gunmen were armed.  
Radio presenter Joyce Gituro opens up on what led to her marriage failing
In this issue, veteran radio presenter Joyce Gituro graces the cover with her three children. The seasoned presenter gets up-close and candid on her failed marriage, single-parenthood and getting back to dating.
Nairobi County police boss Rashid Yakubu told Citizen Digital that they are investigating the three officers who were in charge of guarding the businessman's home.
Though investigations are still ongoing, officer Yakubu says that preliminary investigations show that the incident was an inside job.
Featured Image: Undercover Africa
Parents Magazine ePaper
Read an ePaper copy of Parents Magazine. Caring for you and your family.