Relationship Thrives SECOND TIME AROUND
When Rose Mwende met Martin Muthuri, he was firmly tucked into the arms of bachelorhood. Clutching him from the comforts of those arms proved to be quite a task and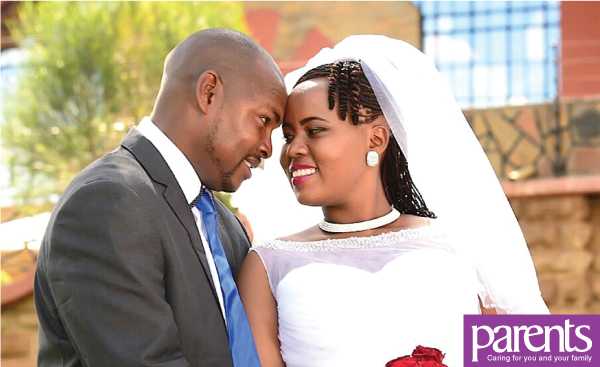 When Rose Mwende met Martin Muthuri, he was firmly tucked into the arms of bachelorhood. Clutching him from the comforts of those arms proved to be quite a task and when push came to shove, the couple split up despite having a daughter together. They share with ESTHER AKELLO how they found their true north once more, leading to a reunion that culminated in marriage.
In 2010, Martin Muthuri was single and enjoying the perks of bachelorhood. He never had any reason to question his single status until a lady friend brought it up in a conversation one day.
He says…
"My lack of commitment was brought about by the collapse of past relationships that had failed to withstand upheavals and ravages of time," Martin confesses. To egg him back into the dating world, his friend offered to host a singles soirée in his honour. Not totally averse to the idea, Martin agreed albeit with no expectations. However, it was not going to be that simple. "During the luncheon, I realised all the ladies had such attractive attributes, the problem now became how to choose one over the other!"
However, his yoke would soon be made light when one of the ladies, Rose Mwende pulled a stunt other ladies had refused. "Our host's baby needed a diaper change and after a lot of cringing amongst some of the ladies, Rose offered to do it. That decision immediately made her to stand out and I knew she was the one," offers the 39-year-old businessman.
She says…
For 29-year-old Rose, a single's luncheon with the intention of a possible love connection was the last way she wanted to spend her afternoon. However, she wanted to be supportive of her friend's efforts, so she agreed to drag along. The last thing she expected was to make an impression on the eligible bachelor of the evening. "Martin was not my typical kind of guy. His ethnicity (Meru), and his complexion (light) were not the most enticing. I agreed to it when he asked we exchange contacts but my intention was to never return a call," she confesses.
Her resolve, however, would prove useless as that same evening Martin invited her for a date the next day. Despite having decided not to show up, fending off Martin's incessant calls proved to be such a chore that she finally decided to meet him. To her surprise, she found him charming and funny and soon enough, the two became an item.
Troubled waters…
In 2011, a year into their relationship, it was still obvious that Martin was reluctant to let go of his bachelor lifestyle despite Rose being pregnant with his child. "My life revolved around my business travels and partying with friends. Between these two, there was hardly any time left for the relationship. Additionally, I was a poor communicator and often times told her change of plans last minute, if at all," says Martin thoughtfully adding that Rose not being a party animal herself could only stand the absenteeism and rogue behaviour for so long. Eventually, they split up.
It would be two years before the couple broached the idea of getting back together and according to Rose, it was not by a stroke of luck, as she explains: "I stopped the blame game and decided to woo him back. I started going to church and inviting him along which meant less time partying over the weekends. With time, he agreed to commit himself to some of the groups such as the men's fellowship. Soon enough, he started spending more time with our family and by March 2015, we were talking about fulfilling our traditional wedding rites."
Martin adds, "In retrospect, our relationship crumbled because I was on the fence. I wanted a bachelor's lifestyle and a marital package as well. With that kind of attitude, you can never invest in a relationship."
On December 5, 2015, at St Joseph Mukasa Catholic Church in Kahawa West and in front of 400 guests, the couple finally said 'I do'. According to Martin, the wedding was an epiphany, "I keep asking myself why I took so long to settle down. There is nothing to fear in marriage. The problem is you can only feel it once you take the plunge."
Rose concludes with some advice of her own, "Ladies, pray for your partners and accommodate them. Don't give up on them."
Published in February 2015