JOSHUA KIMEMIA Epitome of a servant leader
Joshua Kimemia believes that every person is entitled to life and not just life but a decent life. His life is thus riddled with heroic acts of saving children who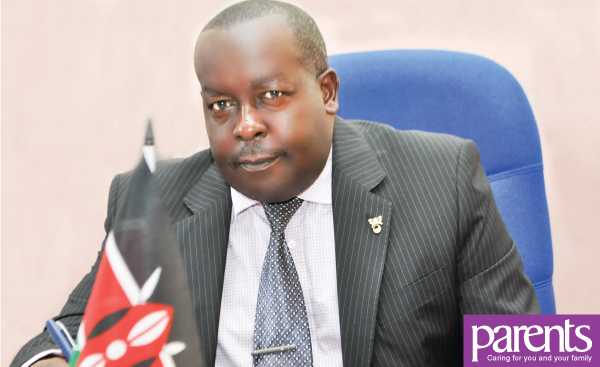 Joshua Kimemia believes that every person is entitled to life and not just life but a decent life. His life is thus riddled with heroic acts of saving children who have been abandoned by their parents.  The assistant chief shares with HENRY KAHARA his noble acts and how he has used modern technology to ensure people in his sub-location are well informed and coexist peacefully.
Today, January 3, 2016, at around 4pm we rescued a newborn baby boy at Muthiga Sweet Angels area that was abandoned wrapped and hidden in a Kaiyapo fence. The baby boy, now named Joshua Jonathan, is safe in a children's home. He will be a king." Reads a post shared by a friend on social media.
The post provoked me to follow its original writer, Muthiga sub-location assistant chief Joshua Kimemia. He updated the message a few hours after rescuing an innocent baby who had been dumped by his mother few minutes after birth. By good luck, a stranger saw him and alerted people nearby. In dilemma on what to do next, the residents decided to report the matter to their assistant chief, Joshua Kimemia. His quick response to the needs of his people has endeared him to the residents. Kimemia is always accessible through both traditional and modern media.
Since I was curious to know more about him, I liked his Facebook page and I was impressed at how dedicated he is to his work. This made me to develop even more interest and I approached him for an interview. He is a down-to-earth person and the fact that he was on leave didn't hinder him from meeting me. We met in his office at Muthiga in Kiambu County and contrast to what one would expect from somebody who is on leave, he was busy attending to his people. He is quick to inform me that chiefs don't have their own time, as they are always on call whenever they are needed.
To the rescue…
He calls to mind the abandoned baby incident: "It was on a Sunday around 3pm when I got a call. I was in church attending a departmental meeting. Most of the times while in church, I put my phone on vibration mode and rarely do I answer to calls but this particular caller was persistent. I excused myself to answer it. The caller introduced herself and informed me of a baby who had been dumped beside a fence near a kindergarten."
Kimemia says he did not wait for the church meeting to end since this was an emergency. He took a motorbike and rushed to the scene. According to the assistant chief, the baby was a few hours old, as he hadn't been washed and the umbilical cord was not well cut. He asked for assistance from some women who helped him rush the baby to the nearest health centre where he was attended. He later took the baby to Makimei Children's Home in Kinoo, Kiambu County, where he has found a new home. The baby was named Joshua Jonathan.
This is not the first time that Kimemia has saved the life of a young baby. Three years ago, an unknown number called him to report that a baby had been abandoned at the Magana Railway line.
The baby, no more than two weeks old, was tied in a polythene bag and it seems the perpetrator's intention was for a train to pass over it, ultimately killing him. He asked the caller to remove the baby from the railway line and open the polythene bag so that he can breathe. By the time he arrived at the scene, the baby had turned blue and the first thing he did was to take him to hospital where he received first aid. When the baby felt better, he was taken to Makimei Children's Home where he stays to this day.
It is no wonder then that Chief Kimemia's name is a household name at Makimei Children's Home courtesy of the many children he has saved either after the death of their parents or violation of their rights. His frequent visits too and his title have made his name popular in the home.
"Sometimes people come to my office with orphans seeking help. If it's a genuine case, I immediately refer them to the children's home, which has been more than willing to assist," he says.
Cases of child desertion, Chief Kimemia says, have been on the rise in developing countries and more so in Kenya. He blames poor governance for the vice and urges
the government to empower its people to enable them live a decent life. He also notes that some people dump their children as a result of frustrations from either their partners or parents. With regard to that, he urges parents to be more responsive to the needs of their children and not bashing them when they err.
A thirst to serve the people…
According to Kimemia, he finds fulfilment from helping people. He takes me back to early 2000 when he was the chairman of St Joseph ACK Church Kabete. Together with the vicar in charge, they opened a children's home, Ray of Hope Kabete, now Ray of Hope Kenya.
"At that time, we had many street children in the surrounding areas so my agenda was to help them live a better life and at least get an education," he says adding that the home is still running and has since grown to cater for the needs of street children not only in Kabete, but also the whole of Kenya.
Kimemia admits the church gave him an opportunity to serve people and it was here that he also honed his skills on being a servant leader. When he relinquished his position as the chairman of the St Joseph ACK Church Kabete, he felt empty. To fill this void, Kimemia tried his luck in a political seat in the 2007 general elections where he unsuccessfully vied for the Kinoo ward seat.
After this failed attempt, he ventured into business selling motor vehicles spare parts but the urge to serve the people was nagging him. His heart was not at peace. His saving grace came in form of an advertisement for the Muthiga sub-location assistant chief's post.
"I applied for the job even though I had never envisaged myself as a chief before. I didn't know why I had never thought of it but when I saw the advert, I felt this was where I needed to be," says the 54-year-old adding, "I was the last one to be interviewed and when I entered the interview room, the interviewers were in agreement that I was the person they were looking for even before I uttered a single word."
E-barazas and e-meetings…
Kimemia is a Kenya Polytechnic (currently Technical University) graduate where he pursued a diploma in business administration. His education background and experience in management has seen him manage his area of jurisdiction well.
"I have divided my sub location into seven villages. I have further divided them into cells or Nyumba Kumi if you like. This has made it easy for me to serve my people well. In addition, I have formed a WhatsApp group for each village and it is here that members post in real time what is happening on the ground. They also ask questions when they feel they need clarification," he says.
Since it was a challenge to call for regular face-to-face meetings with his people considering most of the residents in his sub-location hold eight-to-five jobs, he uses these groups to hold what he calls e-meetings. Also, it is here that he posts important announcements, which members share widely hence very effective. In addition, he has helped form several Facebook groups that are specifically for members of his area. One such group is Najivunia Kuwa Mwana Kinoo that has over 6,000 members.
"I usually hold e-barazas through these groups and I find them very effective compared to traditional barazas," he says.
According to Kimemia it is not easy to run a sub-location like his considering it is cosmopolitan but he has devised a novel way of countering the challenge.
"This region is growing rapidly because of its proximity to the city of Nairobi, affordable housing, peaceful co-existence and availability of resources. As a result, we have almost all tribes of Kenya living here and since I cannot individually address the concerns of all the people, I have formed council of elders for almost every community represented here to help me in decision-making especially for cases that require one to have prerequisite knowledge of a community's tradition," says the father of two.
Kimemia urges the church to reach out to people since most of them have problems. He says it is the role of the church to give people hope as well as to support them in prayers. Kimemia, a staunch Christian, notes that some people may have money but they have issues affecting their lives, which money can't solve and thus need divine intervention.
He acknowledges government's effort to empower chiefs."For he longest time, chiefs went without necessary equipment to make their work easy. For example, the government is giving chiefs motorcycles and stationeries as well as building decent offices for them," he says.
He urges his colleagues to work with integrity since that is the only way they can improve their performance, as well as earn the respect of their people.
Published in February 2015