Samia Suluhu's remarks on women footballers spark criticism
Tanzania's first female president, Samia Suluhu Hassan, is at the front row of disapproval from the public after she called female footballers 'flat-chested' and ineligible for marriage. The Tanzania leader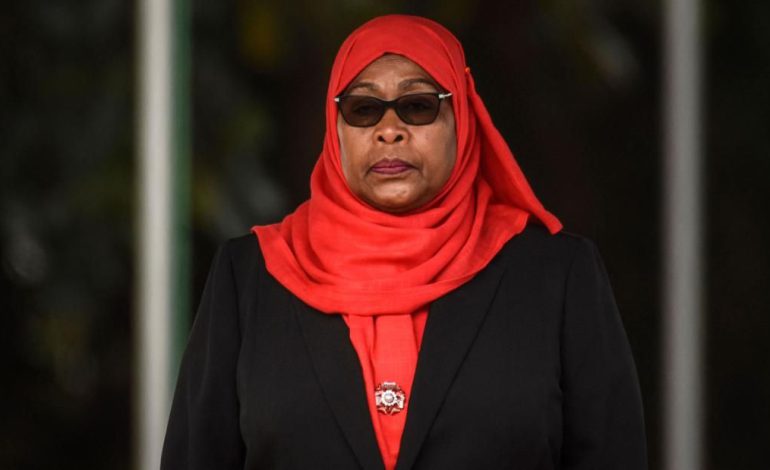 Tanzania's first female president, Samia Suluhu Hassan, is at the front row of disapproval from the public after she called female footballers 'flat-chested' and ineligible for marriage. The Tanzania leader made these comments during a ceremony held on Sunday to celebrate the national men's team in a regional football championship.
Speaking to the audience at the event, she pointed out that one would think the female players were men owing to their flat chests. She added that when choosing a wife, men look for attractive qualities but looking at these women, those qualities are no longer present.
"Today, they are making us proud as a nation when they bring trophies to the country. But if you look at their lives in future, when their legs will have tired from playing, and their health won't enable them to play, what life will they be leading?" She probed the audience.
So all those cheering a female presidency who don't understand Swahili, @SuluhuSamia is denigrating female football players for having "flat chests" and thus lacking attractive features necessary to get married
You must be proud @AWLNetwork 🙄#Tanzania
pic.twitter.com/FEYCdqqQmB
— Maria Sarungi Tsehai (@MariaSTsehai) August 22, 2021
Samia further emphasized that marriage for these women was a far-fetched dream. She backed up this statement with an example of a scenario where a man took one of them home to introduce them as their spouse.
"Your mother would wonder if she was a woman or a fellow man." She said.
Closing in on these remarks, she urged the public to support the future of both male and female players, but most importantly that of women, owing to the challenges they face later on.
6 things to avoid on your first day at a new job
The first day of work in a new environment tends to be hard since whatever you do creates a lasting impression on your workmates and employer.
Her statement received mixed reactions, with many disagreeing with her view of female players.
That's bull! A woman's worth is not whether she has attractive qualities or married!! The@players get paid well and earn their own living! This is not "African" but misogyny – coming from a woman! Absolutely shameful!
— Maria Sarungi Tsehai (@MariaSTsehai) August 22, 2021
Others defended the president, citing that her remarks had been taken out of context.
"I think she meant that they don't have to change their looks to look like men to be players…they can maintain female features and still be great players  I don't think its by coincidence most have male hair styles," said a Tanzanian national on an online forum.
President Suluhu took to office in March after the demise of John Pombe Magufuli. She has received praise for being the country's first female president and one of the serving female heads of state alongside Ethiopia's President Sahle-Work Zewede.
Featured image/CNN