Smart ways to keep your kitchen clean
Always keep dishes clean It is tempting to let the dishes pile up, however, washing dishes frequently not only takes less time, but also ensures that your kitchen stays clean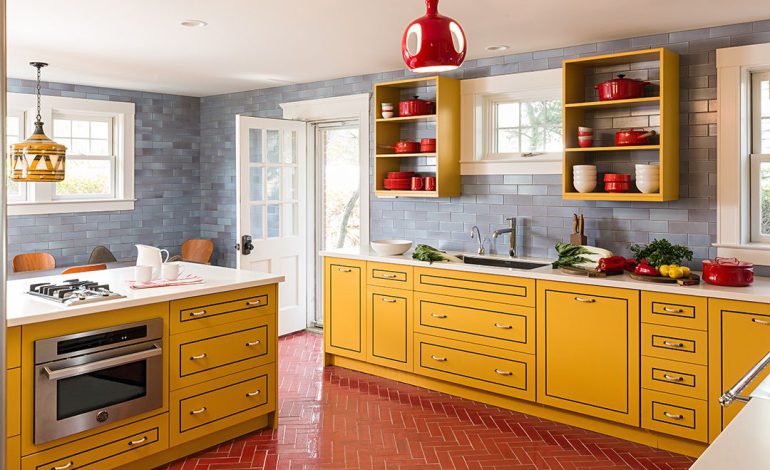 Always keep dishes clean
It is tempting to let the dishes pile up, however, washing dishes frequently not only takes less time, but also ensures that your kitchen stays clean and tidy. Once your meal is ready, quickly wash the used utensils before sitting down to eat. This will make your cleaning work easier after a meal. If you have a badly burned pot, use hot soapy water and baking powder to clear the scorch. As for your dish towel, they should be changed as often as possible.
Clean your sink after every dish wash
Research has shown that the kitchen sink has more bacteria than the garbage bin. So ensure you wash the sink, tap and sponges with warm soapy water after every wash. Done with washing dishes? Then let the water off the sink right away. Use an all-purpose cleaner to wipe the tap free of bacteria and food particles.
Clean sponges: In a recent study, three out of four kitchen sponges and rags tested positive for dangerous bacteria; so simply rinsing them might not do the job. To thoroughly clean them, get the sponge very wet and put it in the microwave for two minutes. You can also boil the sponge and rag for five minutes. Use a toothbrush dipped in bleach or vinegar to scrub away mold and bacterial build-up in sponge holders.
Keep surfaces clean
Surfaces make up a huge part of the kitchen and they should be kept clean always. When you notice a spill, clean it right away. Wipe your counter and stovetops with an all-purpose cleaner after use. Set cooking spoons, stirring spoons and measuring spoons on a saucer to avoid messing up the counter.
When cleaning stainless steel surfaces, scrub with the grain instead of a circular motion so as to avoid scratching the surface. Small appliances such as toasters and blenders should be wiped frequently to prevent buildup of splatter and grease film and use a toothbrush to clean tight corners and hard-to-reach spots. As for the the microwave, form a habit of wiping it after each use. Also, it's much better to keep things in a cupboard so that your counters can be completely clear.
Remember the refrigerator in your cleaning regimen
Always be on the lookout for leftovers that have gone bad. Use a sponge or rag dipped in warm, soapy water to wipe down the refrigerator. Rinse with warm water and dry with a dish cloth.
Keep a trash bowl nearby
This will make it easy for you to throw your food scraps onto the bin instead of onto the counter. This will help to keep your counters clean as well as save time. Get one with a foot pedal and if you are worried about odours, place a newspaper at the bottom to catch drips. Empty your trash bin at least once a day.
When all is said and done, spend a a few minutes each day to deal with common kitchen messes to keep it clean always.