Stutchbury was shot 6 times, reveals autopsy
Postmortem results released by Chief Government Pathologist Johansen Oduor show that slain environmentalist Joannah Stutchbury was shot six times and not three as earlier reported by witnesses. Details from the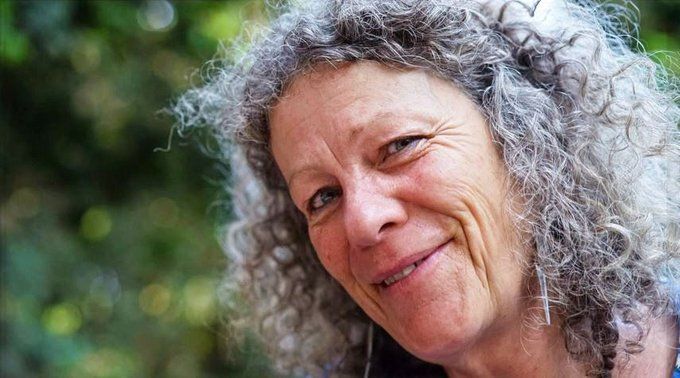 Postmortem results released by Chief Government Pathologist Johansen Oduor show that slain environmentalist Joannah Stutchbury was shot six times and not three as earlier reported by witnesses.
Details from the Postmortem report further revealed that Stutchbury died of excessive bleeding as a result of a fractured skull and jaw.
Stutchbury was killed on July 15, by unknown people a few metres from her home in Mushroom Gardens Estate in Kiambu County, with the autopsy revealing that she was shot at close range using a pistol.
Nothing was stolen from the 64-year-old woman during the witness and there have been speculations that the murder could have had something to do with Stutchbury's activism.
Image: The Star
According to reports by various news outlets, the Environmentalist and activist had received threats back in 2018 after she exposed attempts of a powerful businessman to grab Kiambu Forest for development purposes.
Human rights bodies and the conservationist fraternity strongly condemned the murder with Amnesty International calling for speedy investigations and the East African Wildlife Society (EAWLS) urging the government to protect environmentalists.
section of the joint statement released by Amnesty International
The East African Wild Life Society (EAWLS) strongly condemns the murder of environment activist Joannah Stutchbury, 67, by unknown assailants outside her home on Thursday, July 15th, 2021.
EAWLS sends its condolences to Joannah's family and friends.https://t.co/qc9os0lxIe pic.twitter.com/YbZD7wqTdP
— EA Wild Life Society (@eawildlife) July 16, 2021
On Tuesday, family and friends of Stutchbury held a memorial service in her honour even as investigations continue. Already, Kiambu East Directorate of Criminal Investigations Officer Dennis Wekesa has revealed that the police are following some leads in the murder probe.
Feature Image: Irungu Houghton (Twitter)
The July issue of Parents Magazine celebrates 35 years!
The July issue of Parents Magazine celebrates 35 years. Get your copy today to share the joy of this milestone in an issue packed with inspirational experiences of men and women positively impacting society and all other regular columns, as the founding editor walks you down memory lane.