The Art of Receiving Praise
We've all been there: an unexpected compliment catches us off guard and our initial response is a blend of surprise and self-doubt. Many find the praise to be perplexing. That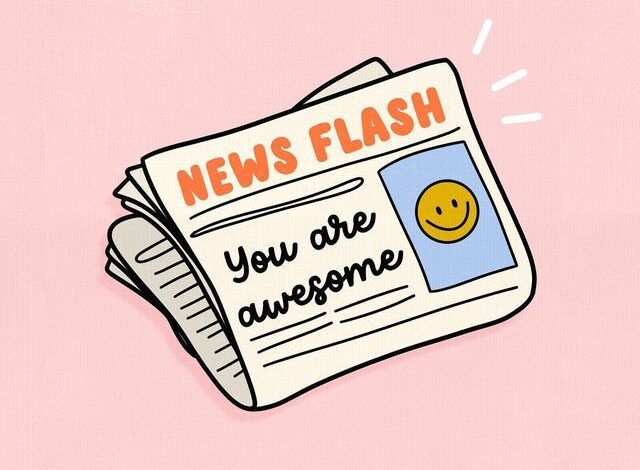 We've all been there: an unexpected compliment catches us off guard and our initial response is a blend of surprise and self-doubt. Many find the praise to be perplexing. That someone could recognize something in ourselves or our work that we miss or undervalue because we are so caught up in our own fears. I mean wouldn't you know it yourself? Suspicion seeps in, leading us to question if there are hidden agendas or misplaced compassion.
Yet delving deeper into this common reaction reveals a broader truth about human nature. While society largely acknowledges that opinions vary—just as some people prefer abstract art to realism or jazz to classical—we often stumble when applying this same logic to ourselves.
This inconsistency can lead us into a thinking trap. By brushing off a compliment, we may unintentionally reject the idea we so fiercely defend: the notion that each person's perspective is unique and valid. Dismissing someone's admiration for our achievements or appearance isn't just an act of humility. It might inadvertently invalidate their genuine feelings and experiences.
Imagine a world where we embrace every praise, not as mere words but as an opportunity to connect. Every compliment can be seen as a bridge, connecting two worlds of perception. Someone is reaching out when they compliment a project we believed was subpar or say they love the shoes we're not sure about. They are sharing a viewpoint that can teach us something about them and possibly even about aspects of ourselves that we haven't noticed.
Graciously accepting compliments isn't just about recognizing our own merits. It's a nod to the diverse experiences and perceptions that bind our lives together. It's an invitation to expand our horizons, to see ourselves through someone else's eyes, and to appreciate the unique glow they might see in us.
So the next time a compliment comes your way, remember that it's more than just a kind remark. It's a reflection of a world of tastes, an expression of genuine admiration, and perhaps a chance to embrace a broader and more accepting view of oneself. Embracing these affirmations is a step toward creating a more understanding and interconnected world. Why not start by graciously accepting the praises that come our way and cherishing the myriad viewpoints they represent?