The health benefits of Soya Milk
Soya or soy milk is a plant-based non-dairy beverage which is often consumed as an alternative to cow milk. It can either be made at home or bought in a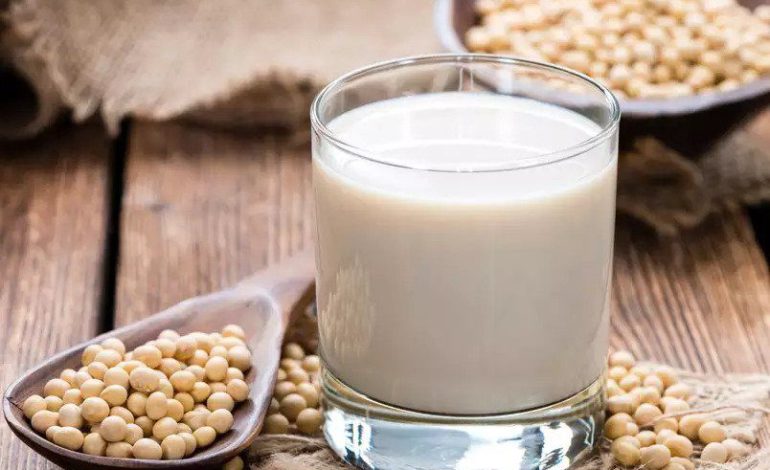 Soya or soy milk is a plant-based non-dairy beverage which is often consumed as an alternative to cow milk.
It can either be made at home or bought in a food store. If you decide to make it at home, soak and grind some soybeans then you boil that mixture and filter out the particulates.
Soya milk is a healthy alternative to cow milk because of the following reasons.
Did you know that @nuziwadrink is a nutrition drink which is low in saturated fats?
Whether you add it in your tea, or drink it as an accompaniment for a snack, Nuziwa Drink is the perfect fit for you.
Grab this drink in 1litre or 250ml pack from any major retailers.#NuziwaDrink pic.twitter.com/60iDb7YT3L
— Parents Magazine (@parentsafrica) October 9, 2020
1.     It contains no lactose
Soy milk has no lactose. Therefore, it is a good alternative for those who cannot take cow milk because they are lactose-intolerant.
Soy milk also contains prebiotic sugars that boost immunity and decrease toxic substances in the body.
2.     It is cholesterol-free and low in saturated fats
Because soy milk comes from plants, it is cholesterol-free and is low in saturated fats. This lowers the risk of getting heart diseases.
To support that argument, a study was published in the Journal of Nutrition on April 2019 analyzing 46 trials of adult men and women with high cholesterol levels. After six weeks of consuming 25grams of soy protein every day, their cholesterol levels reduced by three to four per cent.
3.     Highly nutritious
Soy milk is rich in essential fatty acids, proteins, fibre, vitamins and minerals. It is important to note that soy milk contains the same amount of proteins and calcium as cow milk.
Soy milk is low on calories (26 calories) as compared to cow milk (63 calories).
4.     Rich in isoflavones
Each cup of soy milk contains about 20mg of isoflavones. Some of the health benefits of isoflavones include reduction of cholesterol, easing of menopause symptoms, prevention of osteoporosis and reduction of the risk of getting prostate and breast cancer. Isoflavones also contain high amounts of antioxidants which prevent oxidation of the cells and DNA.