What to consider when organizing a brunch party
Brunch parties have grown to be more popular, considering their ideal noon timing. A brunch is a meal combination of breakfast and lunch, usually taken to cater for both. Planning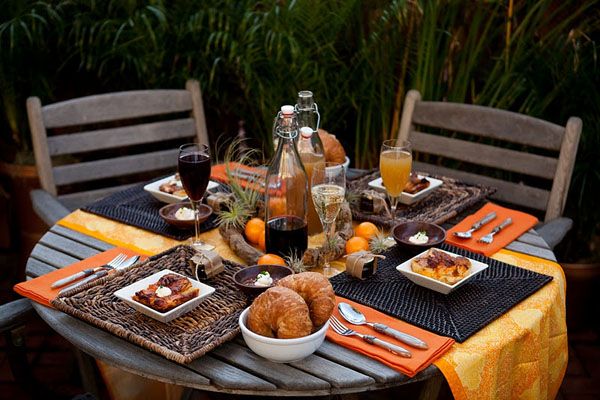 Brunch parties have grown to be more popular, considering their ideal noon timing. A brunch is a meal combination of breakfast and lunch, usually taken to cater for both. Planning a brunch is exciting, as you get to eat with your guests while also spending time with them. You also get to achieve the purpose of your event.
Whether it is meant for a friends' hangout, fundraising event, promotion event, or launch event, giving your all to the planning will make your brunch a success. Here are some of the things you should put in mind when organizing a brunch party.
Time
Brunch usually starts at around 11 am and ends at 2 pm. When organizing this party, you need to take note of the timelines. It helps you avoid your event turning into a dinner party. Plan the venue and program as early as possible and ensure that everything runs as scheduled. Inform your guests to arrive early so everything can kick off as planned.
Theme and Venue
Owing to the purpose of the brunch, the venue and theme help bring it out perfectly. Whether indoor or outdoor, it is upon you to find a suitable venue for your brunch. It could be garden-themed hence having the party in a garden would be ideal. If there is a dress code you expect your guests to meet, inform them earlier so they come prepared. For example, pyjama brunches definitely require pyjama outfits!
Image/ National Garden Scheme
Guests
Your guests control almost all the plans for the event. Their numbers, age group and your relationship with them determine the activities you will engage in and the overall order of events. For example, an office brunch will be different from a brunch with your friends. Use this to guide your planning and come up with a party suitable for your guests.
Program
Come up with a suitable program that will meet the event's purpose. Make the guests aware of this earlier so they can brace themselves in case of anything that requires their participation. Ensure the agenda is not overridden by other activities but rather, everything meets the plan. It may not be possible to spend the exact time stipulated for each activity on your plan, however, ensure each activity you planned for the day is covered.
7 ways dads can support their breastfeeding partners
Research has shown that the presence of fathers during breastfeeding has significant impact on the rate of nursing.
Meals
It's a brunch, and your guests are expecting to eat. Therefore, food and drinks must be present. Again, numbers and age determine what you will prepare. Older guests can have alcoholic drinks while younger ones should have non-alcoholic ones.
Image: Parenting
When making plans for food and drinks find out about your guests' allergies and preferences in order to ensure you meet all their needs.
Meet Avido, the Kenyan designer based in Kibra who's worked with Beyonce- Parents Magazine
From Kibra to the world, Avido is an inspiration. He makes handcrafted clothes from Kibra. He was among the African designers to be featured in Beyonce's Bla…