7 ways to show your love to your child
As a parent, you want the best for your child. As a result, most of the time is spent at work trying to provide for your child. Unfortunately, spending too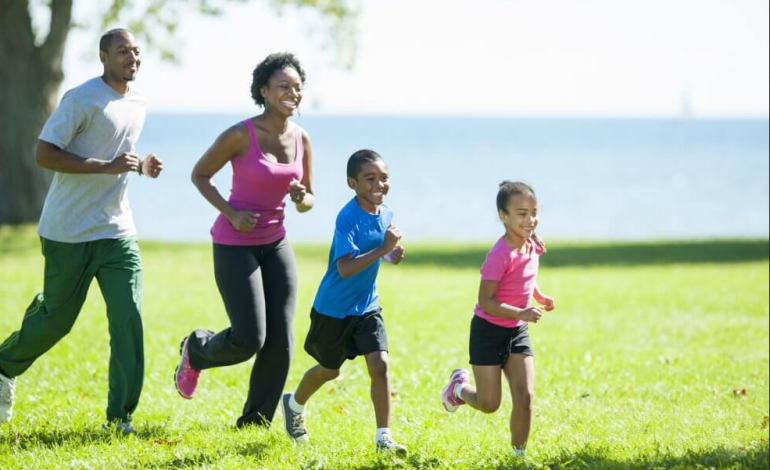 As a parent, you want the best for your child. As a result, most of the time is spent at work trying to provide for your child. Unfortunately, spending too much time at work comes at the expense of the emotional aspect of parenting. Your child needs to know that you love them not just by confessing your love for them through word of mouth, but also by incorporating actions that will show your love for them. Such actions help create a lasting bond with your child and ensure the child has a safe and happy environment.
Here are some of the things you can do to show love to your child.
Have fun together
Have time in your schedule dedicated to just being with your child. Find fun activities for both of you to do, such as riding bicycles together, walking, and visiting places. These will show you value your child and at the same time create a long-lasting bond.
image/Active for life.COM
Make physical contact
Physical touch will help strengthen the loving words you will say by mouth. As a parent, go a step further to hold their hands, cuddle with them, hug them tightly, high-five them, and sometimes sit with them on the couch.
SEE ALSO;7 social skills you must teach your child
Create traditions with your child
Have things that you and your child can do on a routine basis  that are exciting and that will help your child feel your love. Create habits such as reading bedtime stories for them or try out different recipes together during free time.
image/ Istock
Include your child in decision making
When making a decision involving your child. Let your child decide on certain things, like what to eat, what to wear, or what to do on particular days. Always ask for your child's personal opinions making a final decision.
Listen to your child
Sometimes the effort you put in just sitting down and listening to your child talk goes a long way in showing your child you love.  Let your child be in control and be attentive  to what the child is saying. Listening not only strengthens the bond between you and your child but also encourages your child to share always.
Image /The Show Today
Compliment your child
Always be specific when giving out compliments. The small congratulatory compliments you give show the extent of your love for your child. Compliments build the confidence and self-love your child will have in the future. Let your child know that you appreciate them.
How to bring up kind children
Raising exemplary citizens is the hope of every parent. Moral values like kindness determine what kind of an adult your child will become
Do something ordinary
Sometimes surprise your child with a 'yes' answer for something you have always denied them.'  Think about other small ways to surprise your child that will help create the bond of love you want and which will help  brighten the child's days.
In a nutshell…
Always show enthusiasm and excitement when you are around your child. When together, get creative and make that moment you're spending with your child memorable.
Understanding the psychology of a child with Dr. Carol Chakua- Parents Magazine
Do not set up your child to lie by asking them "Did you do it?"Subscribe and like our channel, as you share your thoughts in the comments section.Purchase an…