What you need to know about dating a single dad
If you are a single lady manoeuvring in the dating scene, don't be surprised to find single dads out there trying their luck at meeting the women of their dreams.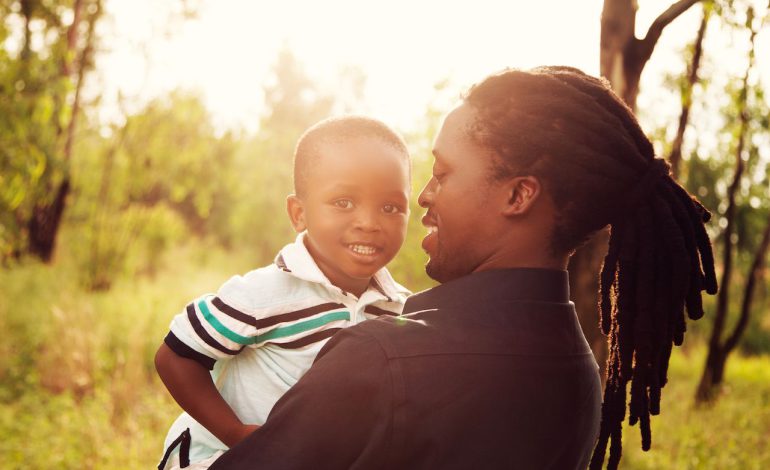 If you are a single lady manoeuvring in the dating scene, don't be surprised to find single dads out there trying their luck at meeting the women of their dreams. It could just end up being you.  
For a single father, the cards are different compared to those of a man without children. The kind of league single dads play in is different altogether. By knowing the following, you can have an incredible relationship with a single dad.
Take it slow and gentle
While dating a single dad, don't be in a rush. Take it slow as the dad already has the pressure to look after his kids. You may have to be extra patient with him. He will give you the attention when the dust of laying his kids to bed has settled. Once he is done, you are all his and you will feel it too.
fashionablestepmum.com
His children are part of the deal
The single dad will let you know that to love him is to love his children too. If you are not a kids-person, this kind of relationship is not for you. Jump ship. Otherwise, once you bond with his kids, he gets more attracted to you knowing that you are a potential lifelong partner.
The dating may be interrupted from time to time by his children, but don't let this drive you away because there is joy in seeing a man nurture his young ones.
SEE ALSO: DON'T BE RUSHED Singlehood is transitional
His ex will lurk
Unless your potential man is a widower, there is always going to be an ex lurking in the shadows. As a result, you need to summon all the maturity you have to manage this kind of situation.
There needs to be clear boundaries and communication with all parties. Her presence does not mean she is a threat to you. Take care of the balls in your court and manage your expectations.
blackenterprise.com
He will need you to be flexible
It is inevitable to have routine change. You may be used to having him all for yourself at certain times but whenever his kids are involved, he will have to leave for them.
The lack of enough time for each other requires adaptation. By being able to cherish the time he has for you and making the best out of it, you get a better-quality relationship.
He is wise
As a father, he has gathered a lot of wisdom from his caregiving duties. He works with a different philosophy.
When you date a single dad, you get a model of a man who is full of confidence, grit and compassion. He understands you because he is in the business of knowing how to read the expressions of his children. He knows what they need and in the same way, he knows what makes you tick.
lousianaweekly.com
He is very responsibility-centred
His level of responsibility is at the summit. His priorities are clear and he does everything possible to stick to them. If he makes you his own, be sure that he will make time for you. He is less likely to waste your time playing games.
8 ways to build a healthy relationship
While a perfect relationship may not be possible, you can work to create a healthy relationship
It is not easy to find love, but you may find it in a single dad, and if you do, be prepared for an interesting journey.
The November issue of Parents Magazine celebrates single parents
Up-close and candid with Ghetto Classics founder Elizabeth Njoroge on music, navigating motherhood, and single parenting.Maria Muinde on finding healing after being accused of her husband's death and being a voice for widows..