White US professor confesses she has been pretending to be black for years
A professor of African American history at George Washington University, Jessica Krug has confessed that she has been pretending to be black for years, despite being a white lady from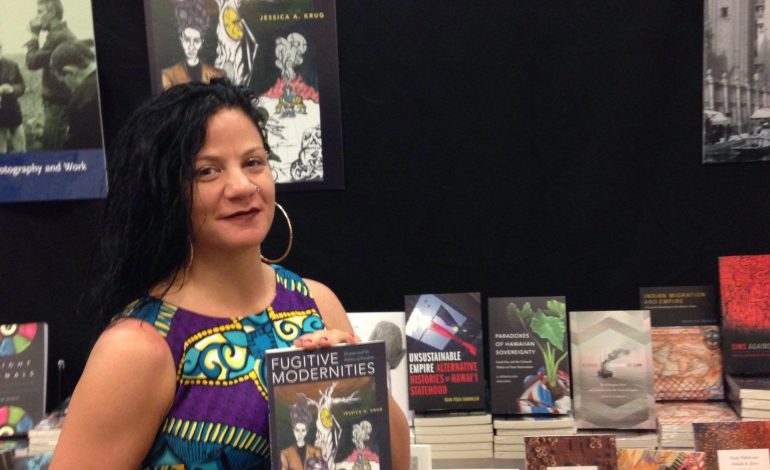 A professor of African American history at George Washington University, Jessica Krug has confessed that she has been pretending to be black for years, despite being a white lady from Kansas City.
Jessica has also been a huge advocate of African American rights such as police brutality and in such instances, she goes by the name Jessica La Bombalera.
DT Dobie unveils Mercedes GLB 7-seater family car
Mercedes-Benz distributor DT Dobie has unveiled the Mercedes-Benz GLB compact sports utility vehicle (SUV) in two variants-the GLB 200 2WD and the GLB 250 4matic for young professionals with families.
Krug sort financial help from cultural organizations like the Schomburg Center for Research in Black Culture. She wrote about fugitive resistance to the transatlantic slave trade. However, Krug has revealed that her career was built on a "toxic soil of lies".
"To an escalating degree over my adult life, I have eschewed my lived experience as a white Jewish child in suburban Kansas City under various assumed identities within a Blackness that I had no right to claim: first North African Blackness, then the US rooted Blackness, then the Caribbean rooted Bronx Blackness," Krug wrote on a Medium post.
Jessica Krug speaking at the Embassy of Haiti in Washington, DC. [Source: Samira Rashid/Embassy of Haiti]
Those who have known Krug as La Bombalera have expressed their disappointment at the realization that Krug is not black.
"I'm dazed and still processing my emotions, but mostly, I feel betrayed, foolish and, in many ways, gaslit," author Robert Jones Jr reacted on Twitter.
Krug has attributed her false identity to her traumatic childhood and mental health issues. But she says her behaviour is not excusable.
"To say that I have been battling some unaddressed mental health demons for my entire life, as both an adult and a child, is obvious. Mental health issues likely explain why I assumed a false identity initially, as a youth, and why I continued and developed it for so long," Krug explained.
"But mental health issues can never, will never, neither explain nor justify, neither condone nor excuse, that, in spite of knowing and regularly critiquing any and every non-Black person who appropriates from Black people, my false identity was crafted entirely from the fabric of Black lives," the George Washington University lecturer said.