DT Dobie unveils Mercedes GLB 7-seater family car
Mercedes-Benz distributor DT Dobie has today unveiled the Mercedes-Benz GLB compact sports utility vehicle (SUV) at their Mombasa Road-based showroom. Matt Olivier, the Director of Business Development at DT Dobie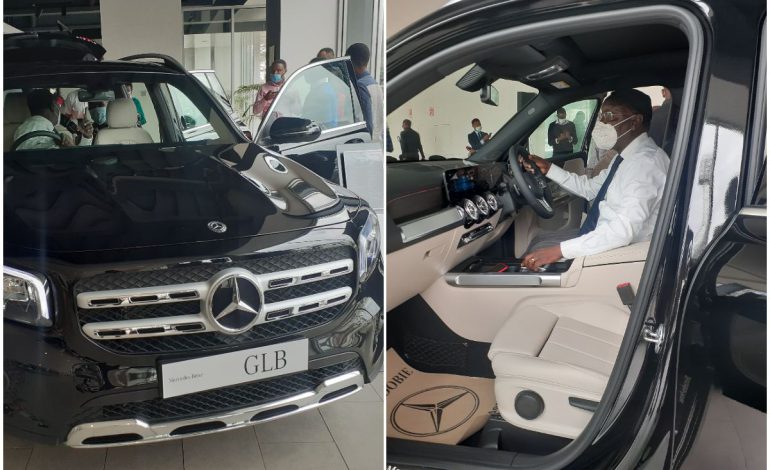 Mercedes-Benz distributor DT Dobie has today unveiled the Mercedes-Benz GLB compact sports utility vehicle (SUV) at their Mombasa Road-based showroom.
Matt Olivier, the Director of Business Development at DT Dobie and Maliha Sheikh, the General Sales Manager at Mercedes Benz cars and vans, unveiled the 2020 GLB compact SUV at a launch function adding the two models to their growing range of luxury SUVs.
The GLB is the first of Mercedes Benz cars to offer a third seat row on request which has two additional individual seats that can be folded into the boot floor. To that end, the GLB targets young professionals with families who also enjoy the outdoors and according to the luxury car manufacturer, the SUV is suited for daily trips or out of town weekends and holidays courtesy of its off-road features.
According to Ms Sheikh, the all-new 2020 GLB offers comfort, assorted drive modes and a contemporary interior that is refined to offer versatility.
"The new models are a combination of a saloon car and SUV and the spaciousness, favourable price, driver aids and youthful off-road character of the GLB will appeal to active urbanites and families," she added.
The Mercedes Benz GLB 250 – 
Speaking at their Mombasa Road showroom, Olivier also revealed that as part of DT Dobie's 75 years in Kenya celebration, DT Dobie would offer a 5-year service plan aside from the 2-year manufacturer's warranty to accord buyers peace of mind.
Additionally, the German automaker offers customization for features such as ambient lighting, heads-up display, smartphone integration and active parking assist among others.
The mid-sized vehicle comes in two variants, the GLB 200 which is a two wheel drive with a 1332 cc petrol engine and the GLB 250, a four-wheel drive with a 2.0 litre engine. The GLB 200 retails at Ksh 8.5 million while the GLB 250 goes for Ksh 10.1 million.
Good Morning 🌄,
We're unveiling a new model today.
Can you guess what it is? pic.twitter.com/704R2fUCXm
— DT Dobie Kenya (@DTDobieKE) September 3, 2020