5 movies to watch on Valentine's (that are not Fifty Shades of Grey)
Are you looking for Valentine's Day plans? I've got you! In my very humble opinion, you can always settle for a film. So, grab your throw blanket, your remote and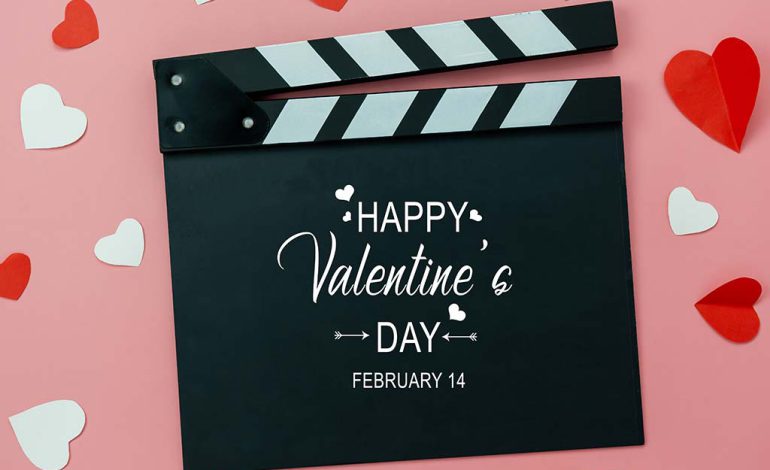 Are you looking for Valentine's Day plans? I've got you! In my very humble opinion, you can always settle for a film. So, grab your throw blanket, your remote and light that scented candle for this one.
Here are five movies to watch during Valentine's that will rival just about any party you think you are missing out on.
Before Sunrise, Before Sunset, and Before Midnight trilogy
The chemistry that both Julie Delpy and Ethan Hawke bring to the table is top-notch. It is intense and is the backdrop of the series. Also, it is easy on the eyes. Richard Linklater, the writer, introduces viewers to the couple when they are 23 years old- with youthful faces and hopes in the first movie. The second movie returns when they are 32 and a little older and wiser. In the third, Before Midnight, they are 41, have wrinkles, look worried and are yelling to their kids not to go farther into the sea while swimming. Has it piqued your interest yet?
Image courtesy: The Zone
The Notebook
What is romance without Nicholas Sparks' The Notebook? This adaptation of the novel is the best yet. Rachel McAdams and Ryan Gosling star as the lead characters. They fall in love during the 40s era in the summer and are separated because of circumstances. At one point, they get together and dramatically kiss in a rainstorm, rekindling their relationship. In this version, an older man narrates their love story to an elderly lady in a nursing home. What better movie to swoon over than this?
Image courtesy: ReelRundown
50 First Dates
Henry Roth, a character played by Adam Sandler, has to be inventive while dating Lucy Whitmore (Drew Barrymore). Lucy suffers short-term memory loss, making her forget Henry and their love story. Even though it is heartbreaking, this movie has swept viewers off their 'chairs' as Henry takes chances at reinventing the perfect first date for Lucy.
8 Ways to make Valentine's Day special for kids
Involving kids in Valentine's Day activities that interest them is the perfect way to make their day special.
The Hating Game
Sworn enemies and colleagues, Joshua, played by Austin Stowell, and Lucy, characterized by Lucy Hale, hate each other's guts. Even with the hate, they cannot afford to take their eyes off each other. This movie adaptation was released in 2021 and interpreted the novel's crunching chemistry. The Hating Game's first reiteration was a cult model romance novel written by Sally Thorne. Watch Joshua and Lucy have at it and wake up to the truth; that they do not really hate each other.
Plan B (Kenyan film) is a must watch – movie review
It does not matter whether romantic comedies are your cup of tea or not. Plan Bis worth checking out. You will absolutely get all the feels with this movie andit will have you smiling or even a little beat teary once you're done. The 60 minute movie which was shot in Nairobi, is a typical love st…
The Big Sick
This romantic comedy is based on a true story between Emily Gordon and her husband, Kumail Nanjiani. Kumail plays the adapted version of himself, while Zoe Kazan plays Emily Gordon. Zoe's is abruptly diagnosed with adult-onset Still's Disease and falls into a medical coma. This throws a major blow into their flourishing relationship. Kumail and Emily's parents' characters ground this movie even though Kumail and Emily's love story drives the film. Who knows? After watching this, you might start to wish they would adopt you.
Image courtesy:JoeBlogs
If you never celebrate Valentine's, these movies would be a great way to pass your time and maybe- initiate you into the Valentine's Day madness. Enjoy!
Featured image courtesy: FirstCry Parenting