5 Pocket-friendly Valentine's date ideas
The moment the second week of February kicks off, couples go to the ends of the earth to please each other. Most of the traditional date ideas are a bit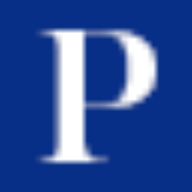 The moment the second week of February kicks off, couples go to the ends of the earth to please each other. Most of the traditional date ideas are a bit overpriced so people are always on the hunt for the unexpected date ideas that will still feel romantic and special.
Truth is, you don't have to break the bank if you want to take your partner on a romantic and fun date.
Making Valentines Day a family affair
If you've lived in this planet long enough, you know how important ValentinesDay is. It can't bypass you. Not with all the red glitz, roses, chocolates andcards exchanged all over. You don't have to feel left out when you have a familyand can't spend valentines as two love birds like your pre-chi…
Here are some date ideas that you can take advantage of this Valentine's:
Create a private movie theater in your living room
Have your favorite snacks or food, a throw blanket, a projector or a screen and a variety of movies to pick from. Revel in each other's company as you wile away the day. This will make for an intimate yet pocket-friendly Valentine's day.
Home date.[source:pexels]
2. Pick your favorite take-outs and drive to a scenic location
The scenic location can be a picnic date. Some of must-carry items include; a picnic basket with some snacks, Maasai sheets, ice packs to chill your drinks, wine glasses, drinks of your choice and some throw-pillows to make your picnic worthwhile. You can visit the Arboretum, Karura, or a variety of picnic gardens in your area. Places such as Evergreen Gardens on Kiambu Road offer such grounds for Ksh 300 per person.
A picnic setup. [Source: Unsplash]
3. Recreate your first date
This can be a fun and exciting way to remember how far you have come since the early days of your relationship. You can either prep it together or decide to do it alone and invite your sweetheart to relive the date that started your relationship. To save your cash, you can recreate just a few moments of your day instead of the entire day.
Game date.[source:pexels]
4. Go for a drive
Drives are a great way to spend time with your partner without necessarily having to spend too much money or dressing up. You can simply make or buy some snacks and go for a roadtrip.
5. Breakfast in bed
You might have a tight schedule and not have time for your partner. To make up for that, impress your partner with an unexpected breakfast on a tray.
Breakfast in bed.[source:unsplash]
Featured image: unsplash
Parents Magazine ePaper
Read an ePaper copy of Parents Magazine. Caring for you and your family.
Read the February love issue of Parents here!