50% of Kenya's elderly population vaccinated according to MOH
Close to half of Kenya's elderly citizens have been vaccinated against Covid-19 according to the latest reports from the Ministry of Health. Data released on Friday, 11th February, showed that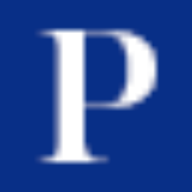 Close to half of Kenya's elderly citizens have been vaccinated against Covid-19 according to the latest reports from the Ministry of Health.
Data released on Friday, 11th February, showed that 44 per cent of the elderly had been fully vaccinated following measures by the government to increase the number of vaccinated people.
Kenya plans to introduce COVID-19 vaccines for teens
"If it's satisfied, they will amend the emergency use approval earlier issued and advise us accordingly."
Measures included partnering with the Ministry of Interior to reach the elderly people in the villages through the help of chiefs, their assistants, and county commissioners. The move was due to the realization that most older people had difficulty getting to vaccination sites despite being among the populations that are more vulnerable to the virus.
Kenya has an elderly population of a little over two million, most of whom are based in the country's rural areas.
Celebrate the month of love with the February issue of Parents Magazine!
Gracing the cover are music producer Jacky B and his wife, actor Brenda Michelle.