6 gifts that are perfect for a bridal shower
Bridal showers are intimate parties that host the bride's close female friends and family as a way to bid her single days goodbye. If you are taking part in a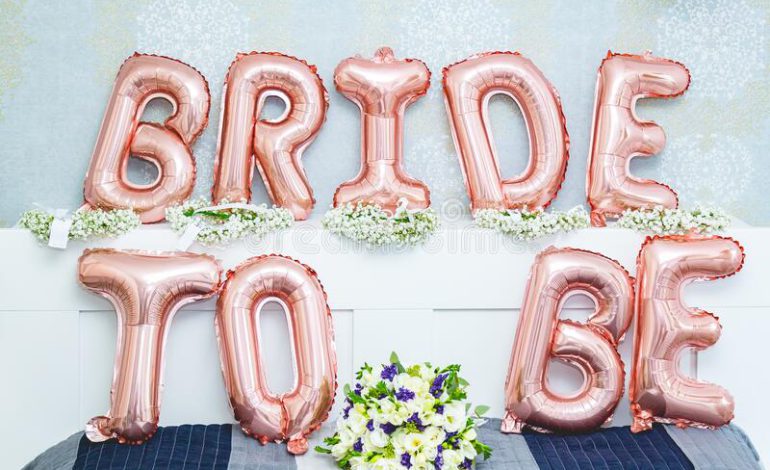 Bridal showers are intimate parties that host the bride's close female friends and family as a way to bid her single days goodbye. If you are taking part in a shower, chances, are you and the bride are close. A special gift would go a long way in strengthening this bond.
On some occasions, the couple usually creates a wedding registry that gives you a point of reference when gift hunting. In this case, however, it is the bride's day or night and you should have the bride in mind when buying a gift. Consider her hobbies, personal traits and favourite items when selecting the perfect gift for this occasion. Below are some ideas to start you off if you are stuck.
Cookbook
Recipe books should be top of your gift list. As a new wife, the bride will need top notch cooking skills for the sake of her husband and family and friends-the kitchen will be her second home. Cookbooks with simple recipes are a lifesaver in planning quick meals and making them turn out great. Find one with simple but unique meals and gift it to her. She will undoubtedly appreciate this thoughtful gift.
Personalized gift card
Nothing celebrates a moment better than a gift card with encouraging and sweet words. Even better, one with personalized words and pictures speaks volumes to the thought process that took place designing it. You could customize the card with a lovely picture of the bride and tag her as Mrs. so and so. Pour your heart out in the card and wish her the best in this new chapter. Get creative and make it really memorable. She'll want to hang it somewhere special.
What to consider when organizing a brunch party
Whether it is meant for a friends' hangout, fundraising event, promotion event, or launch event, giving your all to the planning will make your brunch a success.
Lingerie
Since we are celebrating the bride, why not get her a sexy lingerie for her wedding night! Make her feel and look good in her body by shopping for a cute piece that will bring out confidence. You should find out her size and favourite colour if you decide to go with this gift. She will definitely be excited.
Image/Amazon
Wineglass set
For hosting parties, a wineglass set would be really thoughtful. Weddings also come with a great deal of toasting and these glasses will come in  handy. Find uniquely designed flutes and accompany this gift with a bottle of wine to pop later during the party. This set could be a great addition to her cherished kitchenware, and come through for her 'glass of wine' moments.
What not to do when planning a bridal shower
Are you planning a bridal shower for one of your friends or relatives? To ensurethat the day goes smoothly, here are a few things to avoid when planning abridal shower. Do not do everything on your ownThe whole bridal shower might be your idea, but do not try to do everything onyour own. Not on…
Flower vase
When gifting, you want to get the other person something they'll see often and think of you. What a better way to do this than get an item that holds something so beautiful like flowers? A flower vase will be a great addition to her new home decoration. Every time she fills it up with flowers, she'll be thinking of how thoughtful you were.
Image/iStock
Travel sleep set
If she is a traveler, a travel sleep set gift would be ideal. This will also coming in handy her honeymoon. Get a comfortable pillow and eye mask to make her travels more cozy. You could also add a light blanket for those chilly weather moments that are often inevitable when traveling.
Take home
Whatever gift you chose is perfect as long as it comes from a place of love and thought.
Featured image/Dreamstime.com