6 healthy snacks to pack when traveling with your kids
Stopping over to fetch snacks at gas stations has always been the norm when most families are on the road since trips call for more snacks and even meals. Having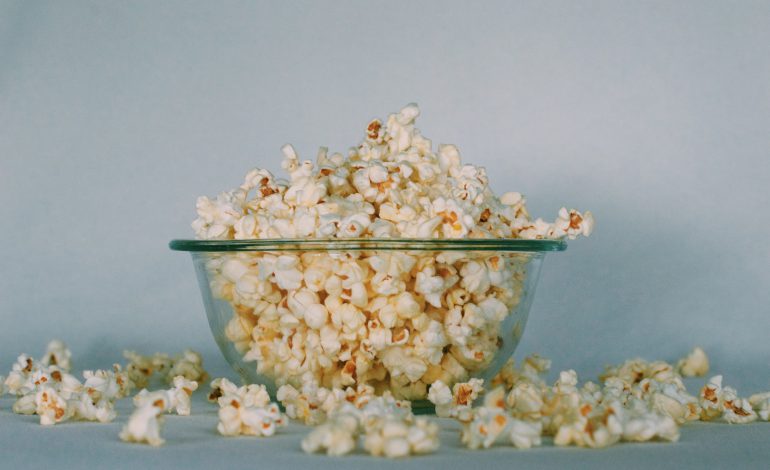 Stopping over to fetch snacks at gas stations has always been the norm when most families are on the road since trips call for more snacks and even meals. Having a satisfying meal is convenient when your crew is hungry. The kids might pass out after getting their fill too, quieting the chatter and letting you have a moment to yourself- we all know this is priceless.
Here are six tips to help you pack healthy snacks for your trip.
Sneak in some corn!
Photo by Georgia Vagim / Unsplash
For older kids, popcorn is a healthy snack as it is a whole grain, contains a high amount of fibre and has low calories. Children love its saltiness and crunchiness, and you can rarely go wrong with this snack. You can add flavours and seasoning to the corn to make it more interesting.
Also, you can get a little crafty by adding butter, honey and peanuts for a more enriched flavour. However, for children younger than four, you have to be careful. It is best to keep raw carrots, popcorn, seeds and nuts away from them as they can choke easily.
Stack non-perishable snacks in your bag
Photo by Jeff Siepman / Unsplash
Include small non-perishables in your day bag. These can come in handy when you are already at your destination, there is no grocery store around, or you have no energy left to go shopping right away. Some non-perishable snacks you can pack include crackers, chocolate chip cookies, or pretzels.
Incorporate protein
Photo by Anton Nikolov / Unsplash
Ensure that you incorporate snacks with protein in your travel repertoire to help keep the kids' bellies fuller for longer. For instance, you can spread peanut butter on rice cakes or bread and then top them with coined bananas for a perfect snack. Other ideas include boiled eggs and yoghurt pouches.
Pack fresh fruits and veggies
Photo by Cecilia Par / Unsplash
READ ALSO: Spice up meals with pickled veggies
Starting your journey off on the right 'wheel' with fresh veggies and fruits goes a long way in ensuring kids eat healthy snacks. Some ideas of fruits and vegetables to carry include strawberries, blackberries, cut carrots, apple slices, raspberries, kiwi fruit, blueberries and even sliced cucumbers. Keep the fruits and vegetables in a cooler or drop an ice pack in the lunch bags. Make sure the fruits you include are those your kids will be excited about eating.
Pack dried fruits
Squeeze as many veggies and fruits into your kids' diets for the win! Sometimes, carrying around a cooler may not seem like a good idea, and this is where dried fruit comes in. Dried veggie and fruit chips, together with fruit and veggie chips, are awesome snacks that do not need to be kept in the cooler. Examples include sweet potato chips, raisins, and even dates.
5 drinks you can take instead of soda
Sodas are the sources of refined sugars, additives, extra calories andeverything our doctors warn us to stay away from. Yet for some reason, soda usstill the go-to drink for most people. We have listed 5 drinks you can takeinstead of soda, that are good for both your satiety and health. Natural …
Include drinks
Hydration is an important aspect of every journey. Ensure you pack a reusable water bottle for your kids to refill them when needed easily. To make it more interesting for the kids, you can get flavoured water. Another option is to pack juice pouches, smoothies, or freshly blended juice.
Bottom line…
Even though healthy eating can be challenging, having nutritious snacks will keep hunger away and provide you with strength. When you are looking for healthy and portable options for your next journey, keep these snacks in mind.
The January issue of Parents is here to kick-start your year!
On the cover are Ryan Mwenda, who stars as Simba on the Kenyan soap opera Zora, and his mother, Doris Kanario. The duo speaks on the making of the teen star, balancing acting and school and Ryan having his mom as his manager.