6 Signs she's into you
Men often miss signs from their lady friends that indicate that they can take the relationship to the next level. As a result, the lady suffers inwardly as she waits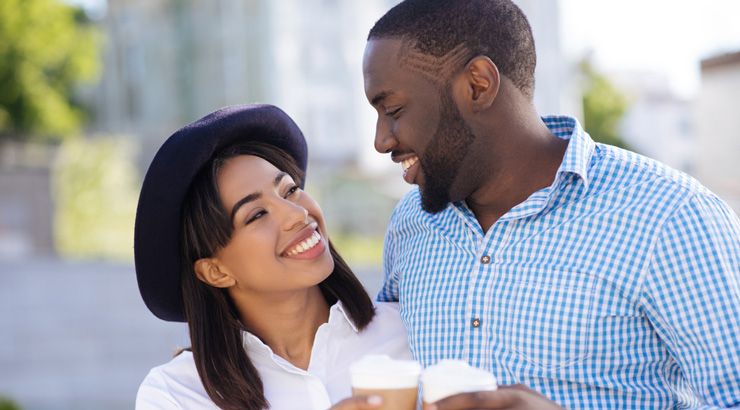 Men often miss signs from their lady friends that indicate that they can take the relationship to the next level. As a result, the lady suffers inwardly as she waits for the man to make a move and ask her out on a date or start a relationship.
Fortunately, being keen when she is around you can help you identify the signs that she is ready for the next level. Here are some of the signs you should look out for.
She opens up to you
It is rare for ladies to share their innermost secrets with their male friends. If you notice that your lady friend is comfortable with you enough to share her secrets, then she might want a stronger bond with you than mere friendship.
Photo by Mayur Gala / Unsplash
She asks a lot of questions
If you notice that she seems more than interested to know you at a deeper level, she may be gauging whether you would be a good match for her. Otherwise, there are very few girls who want to know you deeply for the sake of friendship alone.
SEE ALSO: First date jitters? 8 tips to make a good impression
Her body language
Body language is one of the hardest clues to notice but if you are careful, you can be able to tell when a lady wants a relationship with you.  Certain gestures are obvious signs that a girl is interested in you. For instance, if she keeps smiling at you, it may be time to make your move. However, be careful not to misinterpret the gestures.
Image/health digest
She can see a future with you
When she starts including you in her plans then know she feels something and she wants you to make the move and start a relationship. No one makes plans with people they do not want present in their future.
She remembers little things
If she wants a relationship with you she will always listen keenly to what you say. You will be surprised that she remembers things you thought she would not remember. This is a sign that she is into you and that you matter to her much more than you think.
7 tips on making long-distance relationships work
According to research, about 40 per cent of couples in long-distance relationships break up during the initial six-month period.
She spoils you
This may be one of the hardest signs to miss or ignore. If you notice that she always goes the extra mile by, for instance, bringing you small gifts, it means she cares about, and values you. Given a chance she can do more for you.
Note…
It entirely depends on you as a man to detect these signs and establish what they mean to both of you. Always communicate clearly on what you want when you notice these signs to save each other's time and emotions in the process.
Featured Image; Pinterest
'When we got married,my wife was working.I was not working,so I was the one cooking dinner' Pastor T
Pastor T & his wife Claudia Wahito feature in the July issue of Parents Magazine. They take us through their journey in marriage, how they met and how it is …